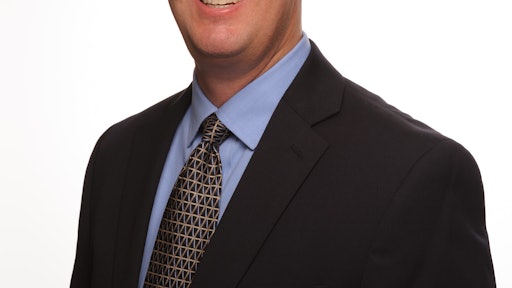 Twenty-one states recently joined forces to file a lawsuit against the Department of Labor (DOL), opposing the Fair Labor Standards Act's (FLSA's) new overtime rule. In the interim, companies should be preparing their supply chains for the resulting impact to their workforce practices and operations.
With high labor costs, increasing customer demand, tight budgets and now forthcoming changes to the FLSA employee compensation rules, the need for efficient production and timely order fulfillment is more important than ever.
Where to start? Begin by asking these questions:
What employees will be affected by the overtime rule?
How can you eliminate waste in order to cut down on overtime?
Is your facility operating at maximum throughput?
How will you retain quality associates?
Are your supervisors able to manage proactively?
As changes to the FLSA rule loom, this is an important time to review business practices and initiate productivity improvements. Implementing lean processes is going to be crucial, but before they are deployed, it's important to focus on three things: identifying inefficient operations, scaling back high payroll, and reducing the employee turnover rate through coaching and incentive programs.
Here is a list of primers as leaders focus on process improvements to offset labor changes:
1. Focus on the Usage of Lean Principles
Identifying waste in existing processes is an easy way to drive productivity gains and cost savings that may offset the FLSA changes. Lean tools, such as process mapping, fishbone diagramming and value-add versus non-value-add assessments, are critical to identifying potential operational improvements. Determining and implementing engineered labor standards can rapidly drive significant productivity improvements. Once wasteful tasks and practices are eliminated, it's important to educate staff, and implement training and retraining initiatives to ensure program adoption.
2. Consider Implementing a Labor Management System
Implementing a labor management system (LMS) solution alongside lean strategies and engineered labor standards can drive additional productivity improvements and savings, as well as automate productivity tracking at the associate level. Properly administered LMS implementations prove to deliver significant labor savings with project payback in as little as one year. With the possible FLSA rule taking effect before the end of the year, an investment in LMS (regardless of company size) can also enable better scheduling and utilization of workforce dollars. This does not mean a reduction in staff or hours, but rather, a better utilized staff.
3. Update Material Handling Equipment
Companies seeking cost savings within a distribution center (DC) want to review equipment requirements and utilization. Material handling equipment (MHE) that is obsolete or inefficient should be considered for replacement. Updating MHE requires an upfront capital investment, but depending on how outdated existing equipment is, the expense can likely provide a return on investment (ROI) within a year, if not months. Companies can also consider purchasing used equipment to lower costs. In some cases, certain MHE can actually reduce the number of associates needed in the warehouse, resulting in additional labor savings.
4. Implement a Performance Incentive Program
Motivation is the key to high performance levels since people tend to put forth maximum effort if there is something in it for them. Incentive programs motivate associates by rewarding them for their effort and performance.
Rewards can range from pay-for-performance programs to non-monetary rewards, such as recognition clubs, raffles, merchandise giveaways and lunches. Pay-for-performance incentives reward associates with an hourly performance bonus for exceeding performance standards. As productivity increases, the company (lowered labor costs) and the associates (increased earnings) share in the success—a win, win situation for all involved! Ultimately, incentive programs not only improve workforce productivity, but also improve associate morale.
Closing the Loop: Maintaining and Maximizing Labor Performance
Once labor productivity is optimized and the potential impacts from pending FLSA rule changes are minimized, then it is important to focus on ensuring a workforce management program becomes engrained in the company's culture.
Properly managed programs can continue to drive increased productivity, reduced operating costs and improved employee morale into the long term, provided the program is regularly reviewed and updated. Focusing on employee coaching and training, diligently reviewing performance metrics on a daily basis, and periodically auditing labor standards can ensure long-term success, happy employees and ongoing cost savings.
Tom Stretar, senior director and labor management practice leader at enVista, offers over 20 years of supply chain consulting experience in marketing, selling, and implementing complex supply chain improvement programs. His responsibilities at enVista include overall project management, customer training and delivery of supply chain management projects, including: supply chain assessments, labor management implementations, incentive pay programs, process optimization and slotting. During his 20+ year career in supply chain consulting, Stretar has personally developed or managed the delivery of over 250 labor management implementations across North America and Australia.
Companies in this article