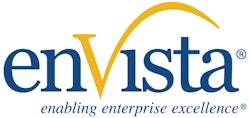 enVista, a global supply chain consulting and IT services firm, announced it was selected by Kayco to implement the HighJump Warehouse Advantage warehouse management system (WMS). Kayco, the nation's leading kosher food distribution organization, selected enVista based on its positive experience working with the partner on previous projects, including facility design and WMS selection processes, as well as enVista's experience implementing HighJump solutions for food distributors.
enVista consultants led a WMS evaluation and selection process in early 2016 for Kayco, which resulted in Kayco selecting HighJump's enterprise WMS. Kayco chose this solution based on the supply chain technology provider's experience with food distributors in the Northeast, and the system's ability to grow and scale with Kayco's business.
HighJump WMS is uniquely suited for the food distribution industry, providing out-of-the-box capabilities for track, trace and recall management, as well as optimizing temperature-controlled storage. Additionally, HighJump WMS is recognized as one of the most flexible enterprise WMSs in the market, allowing food distributors to manage ever-changing regulations for safe food handling and regulatory reporting.
"enVista was an impressive partner in our facility design project and we feel confident enVista helped us find the right warehouse technology for the next phase of our supply chain transformation," Kayco COO Yisroel Rubelow said. "We are eager to update our technology and improve our operations with the help of enVista, and we know this implementation will position our company for further growth."
Davison Schopmeyer, managing partner of supply chain services at enVista, said, "enVista brings a wealth of experience with HighJump software and a long history of success working with HighJump clients on a wide range of supply chain projects. We are pleased to be selected as Kayco's HighJump WMS implementation partner. We look forward to initiating this implementation to address Kayco's requirements and long-term growth plans."
Since 2002, enVista has helped food and beverage companies attain optimal value and results from their investments in HighJump's supply chain management software. enVista brings a team of HighJump-certified consultants with expertise in Warehouse Advantage, Labor Advantage, Transportation Management, Yard Advantage, Supplier Advantage and all of HighJump's technical toolsets. Together, HighJump and enVista share many client success stories across a variety of industries, including food and beverage.
"We are excited to provide Kayco with the WMS solution it needs to continue its impressive record of success," HighJump COO Chad Collins said. "The company is in good hands thanks to enVista's experience helping enterprises implement HighJump products to gain real-time visibility, accuracy and system-directed efficiencies."
enVista provides supply chain consulting services that improve profitability from source to consumption for leading food and beverage clients, including PepsiCo, Nestlé Purina and Sysco. The firm was also named to Food Logistics' Top Green Providers list for the past five years for providing services that enhance sustainability in the food and beverage industry.
Companies in this article