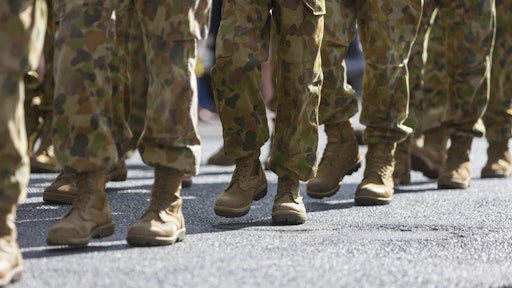 The way companies evaluate total cost of ownership (TCO) is reaching a tipping point, according to a new CDP report entitled "A Paradigm Shift in Total Cost of Ownership." As more and more major purchasers—including the U.S. military—look to cut their environmental costs, sustainability is being embedded throughout the value chain and factored into purchasing decisions.
Greater environmental accountability, better management of resources and a broader definition of costs are driving purchasers to look outside their walls and hardwire sustainability into the value chain. Some of the world's largest purchasers are encouraging key suppliers to calculate and disclose their environmental impacts in order to identify opportunities to create resource- and energy-efficient products, and capitalize on the shift to a low-carbon economy. Through CDP's supply chain program, 89 purchasing organizations with $2.7 trillion in collective annual spend use CDP's globally recognized environmental reporting platform to engage with over 8,200 strategic suppliers on greenhouse gas management and water risk mitigation.
"Given the massive changes inherent in transitioning to a low-carbon economy, the writing is on the wall for corporations. Reducing waste and improving efficiency across the whole value chain makes business better," said Paul Dickinson, executive chairman, CDP. "The organizations showcased in this research show that rethinking sustainability delivers results and that competition in a carbon-constrained world is going to be very exciting indeed."
To better understand how sustainability affects underlying business goals, the report reveals that government agencies like the U.S. Department of Defense and major corporations, including Hewlett Packard Enterprise (HPE) and General Motors, are designing and sourcing innovation by building sustainability into core practices of product development, sales and procurement. By utilizing a TCO approach and assessing environmental factors throughout the lifecycle, companies are now able to create and seize greater business opportunity.
Specifically, the report highlights:
55 percent of responding Global 500 companies reported finding business opportunities resulting from modified consumer behavior due to climate change; 69 percent reported increased demand for lower-carbon products and services in 2016.
77 percent of responding Global 500 companies said they engaged with their suppliers on climate change strategies in 2016, up from 67 percent three years earlier.
58 percent of these companies engaged with their customers on climate change, more than three times the number just three years earlier.
The report examines four themes driving this uptick in companies focusing on sustainable procurement:
Looking beyond the four walls. Most emissions come from the supply chain and/or from the use of their products or services, not internal operations.
Technology fueling innovation through early adoption. Constantly emerging technology trends are mading the IT sector one of the fastest growing users of energy—this market is ripe for large-scale innovation. For example, HPE's line of Moonshot servers incorporates energy-optimized server modules in different combinations to meet varying demands.
Federal government shifting to scale. The military is shifting from cost-benefit analysis to TCO. Suppliers, in turn, are incentivized to monetize impacts and communicate them, allowing the military to make better design and investment decisions up front.
The ripple effect. Direct suppliers can realize the benefits of TCO in many forms—a more sustainable business, an innovative product line, greater customer loyalty and the potential for major financial savings—and these benefits, in turn, can ripple across their entire global value chains.
Finally, the report highlights a case study that analyzes the potential cost savings of HPE's Moonshot servers based on the military's draft acquisition guidance, which assesses the lifecycle impacts and costs of purchase systems. Applying this method to the servers yields considerable savings in both financial and environmental impact. The study finds that replacing traditional servers with extreme low-energy (ELE) servers like Moonshot would have the potential to cut annual greenhouse gas emissions by up to 100 million tons—the equivalent of taking up to 20 million cars off the road for a year. In this scenario, customers would save up to $12 billion in internal energy costs and the total environmental impact could be reduced by up to $20 billion.
"Businesses today face growing pressure to meet tougher procurement standards as customers look to reduce all costs—financial and environmental—from the products they purchase," said Antonio Neri, executive vice president, HPE. "As the leading provider of hybrid IT infrastructures, HPE will continually innovate to meet the growing demands of our customers with significantly less impact to the planet."