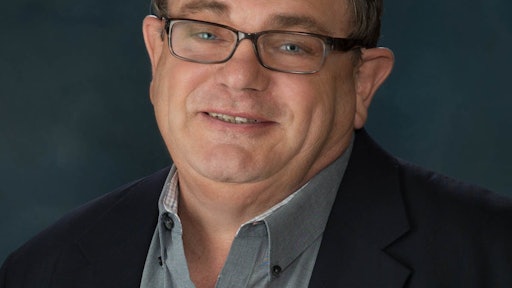 It goes without saying that technical procurement skills and business acumen are the prerequisites to be successful in procurement. While these skills will take you far, they may not be enough. From studying procurement and supply chain professionals across the globe, I have noticed five personality traits that separate mediocre from highly successful leaders. I love it when data backs up observation, especially since these observations aligned with a SpendMatters and ISM procurement personality survey in 2015, which found that Myers-Briggs personality types ENTJ and ESTP were the top personality types for CPOs.
Flexibility and Agility - procurement leaders operate in a highly dynamic environment where acquisitions, mergers, bankruptcies, economic changes, risk and regulation can change both the daily routine and strategy for procurement. The ability to move with the dynamic world is one of the differentiators between successful and run-of-the-mill procurement practitioners.
Communication and Relationship – building stakeholder and supplier relationships based on trust, mutual benefits, innovation and that delivers value is a core requirement for procurement leaders today. To develop these skills, a leader must be an expert listener and an even better communicator. The ability to communicate, listen and build strong relationships can make a difference in a corporation's success or failure in the marketplace.
Objectivity - many procurement professionals are solely focused on cost. Their relentless drive for cost without understanding the suppliers' financial makeup can be a disaster. All suppliers have to make a sufficient margin to reinvest, satisfy shareholders, and innovate. Successful leaders maintain objectivity and understand the drivers behind the suppliers cost and typically receive more value than their competition. Maintaining this objectivity enables them to keep things in perspective, balancing cost and value opportunities.
Learning by Experience - in organizations where procurement professionals have developed and changed strategies frequently not allowing the strategy time to embed always fail. Consequently, it is not uncommon for these organizations to make mistakes and continue to make mistakes without learning from the previous strategy. The most successful procurement leaders learn from experience and drive continuous improvement.
Confidence to Acquire Top Talent - professionals who are reluctant to bring in high-level talent for fear that they will be overshadowed and potentially displaced achieve suboptimal results. The best leaders bring in the best talent and lead that talent to deliver high levels of performance. The confidence to on-board, coach, mentor and execute strategies is a valuable asset to any organization.
Perhaps the most important skill of a leader is giving back to the profession and having time for everyone.
How does your personality match up?