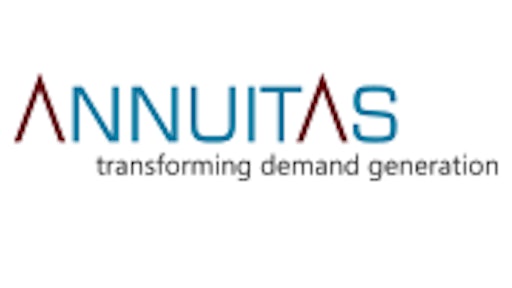 Demand generation strategy and change management firm ANNUITAS launched its 2016 Business-to-Business (B2B) Enterprise Demand Generation Research study. The survey will assess and measure how successful B2B enterprise organizations are within their demand generation discipline. This is the third year ANNUITAS reached out to enterprise-level B2B companies to assess and identify progress, challenges and obstacles, and better understand the maturity of their demand generation departments. Enterprise organizations can go to this link to participate in the survey.
"The marketing landscape is changing at a dramatic pace due to a more sophisticated, digital-savvy buyer. Today, many buyers are as far as 70 percent into the buying cycle before they even reach out to a salesperson; therefore, marketers must understand how and when these buyers are purchasing so as to get relevant messages in front of them at the right time," said Carlos Hidalgo, CEO and principal of ANNUITAS. "The survey lets us take a look at how enterprises are doing in their demand generation efforts, and if they are using the right tools and strategies to reach today's modern buyer."
The 2015 benchmarking study revealed that enterprise-level companies are struggling to effectively use and apply demand generation strategies and technology. Almost 45 percent of B2B enterprise marketers surveyed didn't use buyer personas in their demand generation programs and nearly half of content marketers didn't align content to their buyer's pain points. One reason for this may be that less than half of those surveyed have a dedicated demand generation department and 44 percent said limited resources were the biggest obstacle to achieving their demand generation goals.
Other significant findings from the 2015 survey include these observations:
More than 65 percent of marketers don't create content that speaks to every member of the buying committee.
49 percent said marketing and sales do not have a common set of key performance indicators (KPIs) that they both use to measure success.
More than 40 percent of those running lead-nurturing campaigns treat them as a separate component of their demand generation strategy and only 35 percent of them are creating content specific to lead nurturing.
Only 7 percent said their marketing personnel had the skillset to be very effective at executing demand generation strategy.
"As B2B buyers become more sophisticated, enterprise-level companies face a unique set of challenges when it comes to demand generation," said Hidalgo. "ANNUITAS' annual demand generation survey gives us a way to see what areas still need attention and improvement, as well as the areas where B2B enterprises are succeeding in their goals and objectives."
Based on results and trends from ANNUITAS' two previous surveys, Hidalgo is anticipating some of this year's results. "I expect more marketers will claim to see more success this year than in years past, which is certainly a move in the right direction. However, I anticipate the majority of B2B enterprise marketing organizations will continue to invest in content marketing despite not being able to prove return on investment. I also think the marketer's skillset will continue to be a big issue, as well as common KPIs realized across the enterprise," he said.
The 2016 research survey is targeted to those in the demand generation function in large enterprise organizations. Qualified survey respondents will receive a copy of the final report when it's released later in the year.