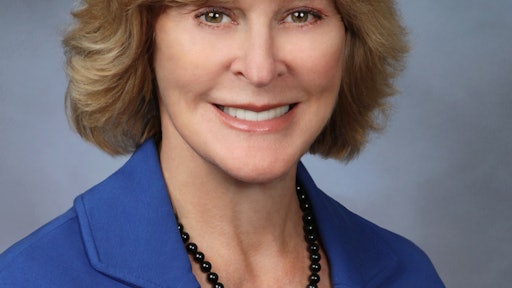 If you don't think you're affected by conflict minerals, just take a look around your house, office, plant, warehouse or fleet. They'll be there. Four common metals—tin, tantalum, tungsten and gold, often called the 3T/Gs, are present in products such as electronics, wiring, seat cushions, plastics, batteries, tools, glass, sensors and more. Even some clothing products may have traces of these metals.
Why the concern? The war-ravaged Democratic Republic of the Congo (DRC) is vastly rich in natural resources, including cobalt, copper, cadmium, diamonds, gold, silver, uranium, tin, tungsten and more. Estimates of its mineral value are as high as $24 trillion, yet the country is poor—its gross national income is $190, the world's lowest—and for almost two decades has been torn by civil war as rebel group after rebel group has tried to establish control. More than 5 million people have died since 1998 as a result of the wars, and countless women have been raped. Indeed, control of the mineral wealth is behind some of the most violent atrocities.
That's where many conflict minerals come from, and that's why supply chain professionals—actually, anyone in business who relies on these minerals to produce their products—is well aware of the Securities and Exchange Commission conflict minerals rule. That rule now requires publicly traded companies and their suppliers to disclose whether they manufacture products that contain conflict minerals as required by Section 1502 of the 2010 Dodd-Frank Wall Street Reform and Consumer Protection Act. And they must disclose what actions they are taking to ensure that their use of these minerals does not contribute to the atrocities in the DRC as well as eight surrounding countries in Central Africa.
Jane C. Luxton, an attorney with Clark Hill PLC in Washington, D.C., who advises companies on conflict minerals compliance, says enterprises no longer can file "indeterminate" status as they were able to for 2013 (2014 report), 2014 (2015 report) and 2015 (2016 report).
"Even those who have taken steps to comply may not realize some corporate risks associated with supply chain diligence and transparency programs like the conflict minerals initiative, such as brand reputational exposure and enlightened attention to anti-bribery law enforcement," she says. "Savvy businesses should be considering measures to reduce vulnerability on multiple fronts as they implement new conflict minerals policies and procedures.
"The new rules," she adds, "compel publicly traded companies—and by implication, their upstream suppliers—to trace the origins of any 3TGs contained in their products all the way back to the mine."
Manufacturers whose products contain the metals must conduct a "reasonable country of origin" inquiry, seeking information from vendors on whether the metals come from recycled materials, locations in the DRC or surrounding countries, known sites elsewhere, or unknown sources.
Depending on those answers, Luxton says, "companies are required to undertake further diligence, potentially including an independent third-party audit. Regardless of the ultimate source of the metals, publicly traded companies must disclose the scope of their inquiry and file a Form SD with the SEC."
She says that even companies not subject to SEC requirements are being challenged by their customers who are demanding that their suppliers obtain the information.
Watch out for the Watchdogs
Companies really can't hide, Luxton points out. There are watchdogs and activists, even consumer and investor groups keeping a sharp eye on the proceedings. "In April of 2015 Global Witness and Amnesty International said 80 percent of companies filing with the SEC didn't meet the minimum requirements. That's a very high number, but it signaled what's coming."
Sonal Sinha, Associate VP of Industry Solutions at MetricStream, a governance, risk, and compliance apps company in Palo Alto, Calif., agrees. "Building and maintaining a strong corporate reputation is paramount in business today, and generally speaking, companies want to be viewed as good role models and socially responsible corporations in the eyes of consumers. They don't want to be perceived as supporting corrupt practices that violate human rights. For this reason, the pressure from activists and watchdogs has traditionally been the bigger impetus for corporations to follow the law."
The EU Steps Up
The European Union is developing even stronger conflict minerals legislation, says Sinha. "The EU developed broader legislation than the U.S. It goes down to importers; this is different than the U.S., which says that the organization needs to go straight to its supply chain to perform its conflict minerals due diligence directly.
"Alternatively, the EU says that if a company imports metal, then it would need to do the due diligence to understand if there are conflict minerals present. Because the EU legislation is geared more towards importers, it gets closer to the root of the issue than the U.S. version, which starts at the company-level. The EU's legislation may be more comprehensive in the long-term."
Another thing the EU has done, while not adding additional metals to 3TG, it has expanded its reach to other countries in conflict areas outside of the Congo, including Indonesia and some South American countries.
"If I were a U.S. multinational," says Luxton, "I'd worry about the EU. It's looking at every place that has a state of armed conflict. It's triggering questions. Their clients are saying, 'your competitors are disclosing. Why aren't you?'"
Sinha adds that the intent of the EU law is based on what didn't work in the U.S. "It aims to create a law that is more common sense and easier to implement. However, it is still challenging and there are still significant questions about how the EU law, if approved, would be enforced and how organizations would be able to effectively comply."
Objections
The National Association of Manufacturers (NAM) (as well as other organizations) has challenged the rule, Sinha says, "time and time again, the law still holds firm. We could eventually see down the road is the interpretation of the law, which may change based on the outcome of present and future court rulings."
NAM originally challenged at the district level and the court upheld all of the rule and did not allow what is termed a de minimis exception, meaning, Luxton says, that even trace amounts of these metals trigger the conflict minerals disclosure requirements. (De minimis is Latin for "the law cares not for small things.) "In addition, the final rule incorporated broad and in some cases ambiguous terms such as catalysts—unless all of the catalyst material washed out of the product, it must be considered present and subject to the rule."
Visibility
The question becomes how does a company gain visibility throughout the supply chain so they can comply with the mandate? That's actually a standard risk management conundrum.
"First and foremost," says Sinha, "companies must do due diligence with their suppliers. This can be done through surveys or polls, direct outreach and more. In fact, many companies develop a standard questionnaire or survey to gather relevant and up-to-date information from their suppliers. Additionally, companies can gain visibility through their distributors and manufacturers. For example, if a company is using a manufacturing partner to provide product development support, it would need to also inquire about that company's sourcing history and practices around conflict minerals. Lastly, companies should attempt to gain supply chain visibility through audits and assessments, which can be done by third parties or internally by their own employees who can visit the factories and/or the suppliers and perform a surprise or planned audit."
While performing this due diligence, companies would be wise to keep their eyes open for other violations, whether legal or moral. "Where there's conflict, there's corruption," Luxton says. "It's not just conflict minerals. You have to be aware of others. These things all have to be centralized so you can be alert to all things that you need to be aware of and handle.
"Some of the biggest companies are looking for violations among their suppliers, including human trafficking. Intel has its own truth squad. They go through the entire supply chain to certify their suppliers. In 2014 they found one using gold from North Korea. That's a violation of OFAC (Office of Foreign Assets Control) of the U.S. Treasury."
Transparency and visibility may be considered by many in business as buzzwords, but if they're not acted upon, the next business buzzword could be disaster.