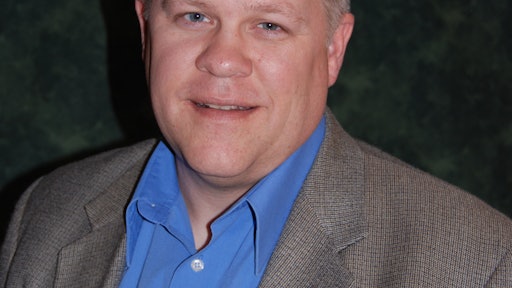 Have you noticed how even a tiny pebble tossed into a lake sends ripples across the water further than you might expect? The modern global economy is like that lake, and not surprisingly, even a small disruption can ripple out to have a serious impact on business.
While it may be easier to anticipate the ripples when the pebble drops in close to shore, even a disruption on the distant horizon can reach across the water to have an impact. Could the lack of rain in Brazil, for example, impact your supply chain? Let's follow the ripples: A water shortage leads to problems at hydro-electric power plants, which leads to inconsistent power supply to manufacturers, which leads to—you guessed it—critical parts not being delivered where and when you need them. John Glen, Chartered Institute of Procurement and Supply (CIPS) economist and senior economics lecturer at the Cranfield School of Management has written that "With no simple solution, supply chain managers must be the eyes and ears of their business wherever their supply chains lead." On-going risk monitoring is crucial to understanding just how your supplier network could be impacted.
Keep These Six Risk Factors in Your Sights
Vetting your suppliers is just the beginning. With bigger problems, come bigger waves – and greater potential for damage. Without on-going monitoring of your suppliers and risk factors that could negatively impact them, you could end up awash in problems. Consider these six risk factors:
Are your suppliers meeting regulatory requirements? The number of regulations continues to climb, and you could be at risk of non-compliance—even if that lapse in compliance takes place somewhere along your supplier network. You need only review Foreign Corrupt Practices Act (FCPA) actions taken in recent years to know that a lack of awareness into third-party improprieties does not protect a company from prosecution. For regulators, it's a case of "If you don't know, you should." The Department of Justice has, in fact, clearly indicated that companies must not only document third-party due diligence, but also monitor third parties, including suppliers, vendors or other agents, to ensure that the money paid to them isn't funneled to inappropriate uses. On-going monitoring helps you mitigate compliance risk—and the financial and reputational losses associated with it.
Are your suppliers gaining market share? According to TriplePundit, a sustainability web site, "Sustained loss of market share is usually one of the first indicators of a supplier heading toward financial stress in the medium to long term." Any undercapitalized or fiscally-unstable suppliers can pose significant financial risk to the corporation. For that reason, you need to keep tabs on news—especially negative news—about your suppliers' performance within their markets.
Are there macroeconomic or political trends that could cause problems along your supplier network? Currency valuations, fluctuating energy prices can increase pressure on the third parties that you depend on. Monitoring these trends can help you develop proactive strategies to adapt as needed. For example, the Chinese government's decision to crack down on environmental pollution has led to a drop in Chinese rare earth mining. It's a positive step for the environment, certainly, but China is the top producer of rare earths. Since those elements are used in applications ranging from high tech lasers and medical x-ray machines to superconductors and specialized glass, a sudden production downshift represents a challenge for some businesses – and perhaps an opportunity for others.
Do your suppliers have diverse customer bases? Having all your eggs in one basket is rarely a good idea; one slip and you're out of business. Likewise, if your suppliers rely too heavily on a single revenue stream – whether it is a single customer or a singular market focus – a downturn could make it difficult to sustain operations. Financial stability is an on-going concern, so conducting financial due diligence at the start of your relationship with suppliers is best complemented by continued monitoring of any risk factors that could eventually lead to less-than-stellar financial standing.
Do any of your suppliers have a revolving door for executives? Constant change among senior management can signal underlying problems that can lead to financial stress. The reverse can also be detrimental; a lack of change can be an indicator that suppliers are not evolving to meet a shifting marketplace. Keeping track of executive moves can improve your ability to foresee potential problems – whether caused by instability or by resistance to change.
Is your supplier network about to be disrupted by Mother Nature? Sudden natural disasters and weather anomalies can have far-reaching consequences on supply chains. Recently, air travel around Indonesia was disrupted after Mount Raung, an active volcano, spewed forth a great ash cloud. Tsunamis, earthquakes, volcanic eruptions are all stark reminders of how quickly natural disasters can hit – and the ripples that can continue for years after. And it's not just a sudden disaster that you need to worry about. Weather experts are scrambling to anticipate the impact of El Niño which looks to be the strongest on record.
Establishing a Proactive Supplier Monitoring Process
While the challenges of monitoring suppliers for risk have increased with the globalization of business, the tools for supporting a more robust supplier monitoring process have evolved as well. Rather than relying on historic financial data or supplier-reported information, you can leverage tools that provide near real-time access to critical news and information so that you are better able to identify early warning signs of risk – such as negative news stories about financial issues – so you can begin the search for a replacement supplier before it's an emergency. What should you look for in a supplier monitoring tool?
A dashboard that makes it easier to gain a complete view of your supplier network, along with risk factors, at a glance
A comprehensive collection of global publications and relevant business information ranging from news publications, industry and trade journals, legal and regulatory publications, analytical sources
Integration features that allow you to incorporate news and risk score results into your workflow for more efficient tracking and monitoring of suppliers
Alerts to keep you up-to-date with key areas of interest, industry or market trends and risk factors that could impact your suppliers
These are just a few of the considerations that companies must address when it comes to managing supplier risk. Successfully tracking supplier risk factors helps you protect your company from the ripples that unforeseen circumstances can cause. Are you equipped to handle the challenge?
Companies in this article