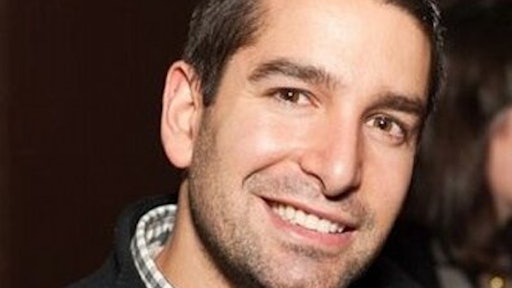 Supply & Demand Chain Executive interviewed Nicholas Ammaturo, a 30 Under 30 Rising Supply Chain Store, on how he managed his success at such a young age and how he plans to continue it. Ammaturo is the director of procurement and profit improvement at Hudson's Bay Company (Lord & Taylor, Hudson's Bay, Saks Fifth Avenue, & Home Outfitters). ThomasNet and the Institute for Supply Management (ISM) announced the winners of the 30 Under 30 Rising Supply Chain Stars program to honor 30 professionals who are 30 or younger, and already making their mark in supply chain management and procurement. The goal of the program is to generate awareness among Millennials about how rewarding a supply chain career can be.
Supply & Demand Chain Executive (SDCE): What led you to the supply chain field specifically and how did you get to your current position?
Nicholas Ammaturo: I fell into supply chain/procurement by chance. I was working in China as a market analyst for foreign direct investment and was contacted by a headhunter filling a position for an analyst at PepsiCo in global procurement. I didn't know anything about procurement or supply chain, but I knew I wanted a company with strong brands and a great culture. I haven't looked back; I have now crossed over into several industries in a procurement/supply chain role. I was attracted by the Hudson's Bay—actually found the position on LinkedIn and the minute I met some of the leadership, I knew this would be my home.
SDCE: What kind of contributions did you make to your organization, professional associations and/or the supply chain profession as a whole?
Ammaturo: I have been focused on a balance of disciplined strategic sourcing, as well as process improvement. Having been exposed to various organizations with different levels of maturity in their procurement function, I have been able to increase process and leverage best practices. Contributions include everything from reducing controllable cost at PepsiCo in the packaging category to implementing a new maintenance program for a national grocery store chain, leveraging global supply chain tools across third-party manufacturing at Avon, and now, most recently, implementing policies and controls at the Hudson's Bay Company. I am most proud of my contributions as president of my local chapter of the Institute of Supply Management (ISM). There, I have been focused on launching a new website full of resources for our members, as well as increasing membership numbers and partnering with local organizations to drive importance of training and networking.
SDCE: What advice would you give to younger generations looking, or more importantly overlooking, the supply chain as a career?
Ammaturo: I would urge everyone—regardless of age and where they are in their career—to consider a career in supply chain. I think it would be great if more schools offered programs geared towards this industry, as well as partnering with companies to provide internships. Whether you make a career in supply chain or use it as a stepping stone, it gives you exposure to all facets of the company. I recommend a rotational program for anyone right out of school. This can either identify which area of the company most interests you or give you the foundation for a strong supply chain career.
SDCE: What would you say is the biggest misconception about Millennials? How do you turn that misconception on its head?
Ammaturo: There is the perception that Millennials don't work hard. I am not sure where it came from, but I have heard it often from human resources (HR). This terrifies me because there is the risk of not identifying top talent and rewarding them, which is causing Millennials to leave companies too soon. I am not sure who planted this notion in HR's head, but in my experience, Millennials are aggressive, efficient and don't want to wait around. Millennials know their value, and if leadership doesn't recognize that, they will walk. I am not sure how quickly HR will get up to speed, but until then, keep doing what you're doing, absorb everything you can in a role and show your value. If the recognition doesn't come—speak up and if it still doesn't come—walk.
SDCE: In your opinion, what are the benefits of being/hiring a Millennial in the supply chain field? In contrast, what are the challenges you face(d)?
Ammaturo: I think there is a certain mindset for supply chain that needs to be sought out, whether it be a Millennial or someone further along in their career. I would say that, if the Millennial has the attributes you would hire, the benefit is that they are eager and motivated, and will work extremely hard to define themselves in the organization. Same can be said for a non-Millennial—I have seen colleagues join this industry late in their career and they have been extremely successful. It's all about the person's mentality. Challenges I faced were mostly in discussions with HR early on in my career. Unfortunately, the misconception is real about Millennials' work ethic, and I felt I had been categorized by only my age and years of experience. I will never forget being told by HR that I was being promoted too quickly—even though I was exceeding my goals year after year in the organization. Don't let it happen to you and don't find yourself categorizing people by only age and years of experience.
Companies in this article