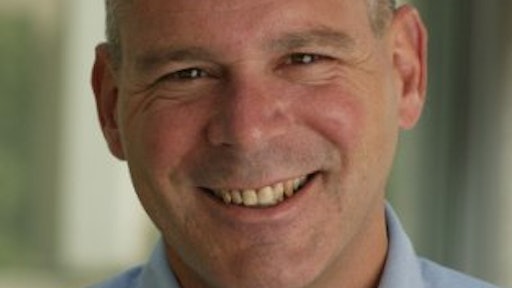 Suppliers come in all sizes, from extra large with vast resources to small with petite budgets. The bigger they are, the easier they are to find. But how do smaller and start-up suppliers get an opportunity to play in the big leagues? It's extremely difficult for start-up and smaller suppliers to compete with their well-established goliath counterparts. But in our new omni-channel environment, in which retailers must provide an endless aisle of merchandise to meet consumer demand that items they want be available within hours or days, and competitively priced, no stone (no matter how small) can afford to be left unturned.
While retailers are scrambling to connect with suppliers who can help them stockpile assortments of new items/products, there's a stronger sense of urgency as they gear up for that most joyous, hectic gift-giving time of year. Retailers may very well seek to scale their stores, particularly their online shops, from thousands or tens of thousands of items to hundreds of thousands or even millions of items. Thank you, Amazon.com, ebay, et al.
In order to add the latest, greatest, hot, new toys or the latest teen fashion craze in time to please tiny tots and teens, item sourcing has to be more agile than the traditional process. Instead of weeks or months, retailers need to onboard vendors in hours or days to keep pace with trends and taste. They need to quickly cycle items through their website to identify top performers, and carefully manage item assortment in stores for the same purpose. In today's marketplace, real-time visibility into a supplier's items and capabilities is quickly moving from nice-to-have to an essential capability as a means to quickly vet new suppliers and items.
RBNs: An Easy Way to Unearth Gold Nuggets
So there are small suppliers who need visibility among retailers, and retailers who want to onboard new suppliers and their items. Enter retail business networks (RBNs), offering a networked approach to help both parties. For smaller suppliers that have fewer opportunities to get off the bench, RBNs level the playing field, allowing them to compete with the bigger players.
For retailers, RBNs offer a quick solution for supplier/item sourcing and managing larger volumes of robust information that online shoppers need for making informed purchasing decisions. The most efficient, consistent way to share and update changing item attributes and inventory data is through RBNs.
Suppliers promote products to retailers by publishing attributes and digital assets—digital images and video, detailed item information and even average customer ratings—to showcase e-commerce-ready product lines. They also can highlight their capabilities, including their ability to ship direct to consumers, transact through electronic data interchange (EDI) and integrate with e-commerce platforms.
As a result, retailers have all the information they need at their fingertips for identifying suppliers that fit their needs without meetings, phone calls, etc. It's simply the fastest, easiest way for retailers to meet their customers' needs for varied item assortments at competitive prices from multiple channels. The faster they can onboard new suppliers, the faster they can determine which items should be kept in store, which should be sold online and which should be sold in multiple channels.
RBN Winners
Royce Leather is a perfect example of how smaller suppliers are benefiting from RBNs. Specializing in luxury leather accessories for men and women, such as wallets, briefcases and travel essentials, the New Jersey-based company's products span many categories and more than 1,000 stock-keeping units (SKUs), including personal accessories, household and office furnishings, and gift items.
It sells internationally, and its products are widely available at many online retailers, mass retailers and department stores.
Since joining an RBN, Royce Leather reduced the number of back and forth communications previously required to identify and connect with quality retail customers. It connected with Burlington Coat Factory to sell more than two dozen of its popular products in stores and online. Royce Leather also aligned with Bluestem Brands, Inc. for online sales at Fingerhut.com and Gettington.com, and established an e-commerce and retail partnership with Boscov's department stores.
Billy Bauer, marketing director at Royce Leather, appreciates the intuitive format for easy presentation of brand and product information to inundated buyers. He believes it gives the company a competitive edge that distinguishes it from the dozens of other vendors competing for the same buyer's attention. Since joining the community, Royce Leather was contacted by multiple retailers referencing the company's 900-plus RBN product listings. The sales information generated by the network allows the company to focus on items and SKUs that generate high-volume sales.
The Bumble Collection is a maker of fashionable baby care items and children's accessories, such as diaper bags and totes. Designer Jennie Lynn Johanson creates products based on handcrafted prints with all-natural processes that don't use synthetic preservatives. With a growing customer following of celebrity, as well as mainstream moms, The Bumble Collection products are sold by a variety of online retailers, including Diapers.com and Amazon.com. Its colorful products are found at mass/online retailers such as Babies"R"Us, Kohl's and Target, as well as at specialty retailers and boutiques.
Since joining an RBN, Johanson was pleasantly surprised with the swift connections and quality of contacts the firm made with retailers in only several months. She finds it, by far, the most unique and efficient way for the company to meet with new partners, compared with trade shows and other marketing and public relations (PR) efforts.
The Bumble Collection found that RBN screening bypasses the need to spend time and resources on vetting and educating potential partners. Detailed product information carried on the platform gives retailers a full, personalized overview of the company and its entire product catalog, so retailers approach The Bumble Collection already educated about its products, pricing and capabilities. As a result, the company connected with high-caliber retailers through its RBN and received interest from multiple retailers.
With complete fulfillment capabilities, The Bumble Collection offers drop-ship fulfillment direct to consumers, in addition to higher-volume shipments to retailer distribution centers and stores from its warehouse in City of Industry. Sales volumes are evenly divided among retailers' online, brick-and-mortar, as well as its own direct online sales.
The company plans to rely on its RBN as the primary way for finding new retailers for the new category of family lifestyle accessories it is adding—much like a virtual tradeshow.