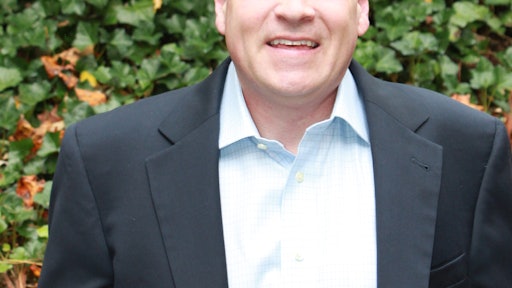 Do increasing shipping costs have you looking at alternative carrier solutions? While the United States is dominated by FedEx, UPS and the USPS, regional parcel carriers are becoming a popular option for many shippers. As the name suggests, regional parcel carriers serve specific regions within the U.S. Several regional carriers have partnered and have been able to create a more successful delivery network across the country for the likes of such retailers as Amazon, Avon and Walgreens.
Major regional carriers provide coverage of approximately 85 percent of the U.S. While the primary focus has traditionally been on B2B parcels, these regional carriers have been moving more into B2C and last mile delivery to take advantage of e-commerce growth.
As good as regional parcel carriers may sound, there are both pros and cons to consider before deciding to enlist regional carriers.
Pros of Regional Carriers
The most obvious benefits of working with regional carriers are lower costs. On average, regional parcel carriers tend to offer lower freight rates that are about 15 percent to 30 percent less than those offered by national carriers. Also, typically there are a reduced number of surcharges and lower accessorial rates.
Determining dimentional (DIM) weight pricing differs as well. Many regional carriers still offer a three-cubic-foot threshold and either a higher DIM weight factor (a mathematical factor for calculating the dimensional weight of a package) such as 194 instead of 166 for ground and 170 instead of 166 for air.
In addition to costs, regional carriers frequently offer faster times in transit and provide services such as same-day delivery, Saturday delivery, and postal options similar to FedEx's SmartPost, UPS' SurePost and DHL's Global Mail. Furthermore, because they operate within specific regions, these carriers can offer later pickup times. Along with these later pickups, regional carriers also can offer an expanded next-day delivery area. In comparison, national carriers have a more complicated network to maneuver and as a result, pickup times may not be as late and a smaller next-day delivery area is offered. Value-added services such as on-call pickup, signature required options, proof of delivery and three-day delivery attempts are also available.
Cons of Regional Carriers
Among the biggest of the drawbacks to regional carriers is the lack of national delivery coverage between regions. Regional carriers such as Eastern Connection and Pitt Ohio have done a very good job of expanding their coverage through partnerships where they share networks and tracking information. Another large drawback has been the shippers' unfamiliarity with these carriers. In fact, according to PARCEL Magazine's 2013 Regional Carriers survey, 70 percent of shippers were not at all familiar or somewhat familiar with the regional carriers, but 64 percent were open to using them.
Another concern is service-level differences among the regional carriers. For example, there are varying levels of automation as well as other technology capabilities such as shipping/tracking/reporting levels. While much of this technology is designed to look like what FedEx and UPS provide, the overall functionality may not be the same. Furthermore, some regional carriers may only offer final mile delivery. In this instance, there may need to be a drop-shipping plan in place depending on the shipper's distribution center origins.
In terms of contracts, sometimes a contractual volume minimum is required. For those shippers that are also using FedEx and/or UPS, there may be a loss of discounts from these two national carriers due to contractual revenue tier and/or earned discount reductions.
Questions to Consider
Once there's an understanding of the pros and cons of regional parcel carriers, some of the criteria for shippers to consider include:
Are rates negotiable?
How much volume can move to regional carriers without losing existing

FedEx

or

UPS

discounts?
What are the minimum volume requirements for a contract?
What are the fuel surcharges?
What other surcharges are there?
Are daily pickups provided or is drop shipping needed?
Are residential deliveries offered?
How does one ship with the regional carriers?
Is a multi-carrier shipping platform required?
Along with the above questions, probably one of the best ways to determine if a regional carrier is the right choice is to provide the carrier with a sample of shipping data and request rate examples. This will allow them to create a profile and provide a plan. At the same time, making FedEx and UPS aware of these discussions may provide better leverage when negotiating rates with them. Interestingly, according to the same survey cited previously, most users of regional carriers tend to give less than 5 percent of their business to them.
In addition to any negotiated leverage, improved communications may also be available via regional carriers. Such communications can include better insight into shipping characteristics and costs as well as an increased awareness of delivery densities and their effect on rates. This type of communication will help shippers make the best decision for parcel movements.
And finally, now that FedEx and UPS have implemented their annual rate increases, made changes to fuel surcharge indices and expanded DIM weight pricing by eliminating the Ground DIM threshold factor, it may be time to look at alternative solutions. You will find the regional carriers are easy to work with, happy to run a rate analysis for you and provide options including easy web-based platforms to get started with shipping.
Regional carriers have coverage of about 85 percent of the United States. Here are some of them:
Eastern Connection: A provider of parcel deliveries to the Northeast, Mid-Atlantic and Midwest regions. They partner with Pitt Ohio to assist in delivery within the Midwest region.
Pitt Ohio: Provides similar parcel services in Midwest by itself and through a partnership with U.S. Cargo and partners with Eastern Connection to cover the Mid-Atlantic and Northeast and U.S Cargo to assist with coverage.
Spee Dee Delivery: Provides parcel deliveries throughout the North Central U.S.
On-Trac: A growing regional carrier which has expanded along the West Coast, the Western states and Northwest regions.
LSO (Lone Star Overnight): Offers services within the Southwest region.
LaserShip: Delivers parcels along the East Coast.
GSO: Provides deliveries in California, Arizona, Nevada and New Mexico.
Hackbarth: Provides final mile delivery in Southeast.
UDS: Provides final mile delivery in North Central & Midwest.