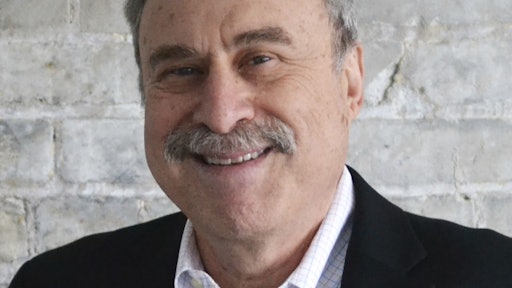 With the West Coast port strike finally settled, a lot of experienced logistics professionals will be put to the test. For inspiration, they can look to the guys who planned Operation Overlord, the D-Day invasion of June 6, 1944.
By June 11, Operation Bolero—the logistics function of the invasion—326,547 troops, 54,186 vehicles and 104,428 tons of supplies had arrived on the five beaches of Normandy, most of it delivered by some of the 6,939 sea-going vessels involved. By the end of June, over 289,827 tons of supplies had been offloaded for allied use. And all of that was done under the most hostile conditions imaginable.
So while the task of handling the billion-dollar backlog of cargo at the 29 Pacific ports is daunting, at least the fate of the free world isn't hanging in the balance. I'm not trying to diminish what's going on here. It's important to the world's economy, even to its health as pharmaceuticals and medical devices have piled up on docks. Gene Seroka, executive director of the Port of Los Angeles, has been quoted as saying it will be around three months "to return to a sense of normalcy." The Wall Street Journal cited some industry analysts as saying it could take two to six months to get the U.S. supply chain back on track.
Meanwhile, dozens and dozens of ships with thousands and thousands of containers are lining up. According to the Associated Press, the ships waiting for dock space in Los Angeles and Long Beach alone would stretch for 579 miles. There are smaller, but still significant, backups in San Francisco, Puget Sound, Oakland and others.
The logistics pros on the job will have to prioritize products, especially perishables such as produce and pharmaceuticals—kind of a triage for container ships. As I said before, it's daunting. But I'm confident they can pull it off.
***
When you read our annual Pros to Know feature that begins on page 8, you'll see the word logistics pop up quite often, but we all know there's a lot more to supply chain. Take a look at the diverse careers of our Pro to Know of the Year, Keith Nash Vice President Supply Chain Logistics of Lennox Industries, and the three runners-up: Celeste Aarons-Jenkins, Vice President, Demand Planning, Tiffany's & Co., David Medlin, Senior Direct, Distribution Systems, Target Corp., and John P. Willi, Vice President, Corporate Supply Chain Management, NYU Langone, Medical Center.
They're in four different verticals with different—and demanding—customer bases, yet all with pain points that take innovation and creativity to solve. How they and the more than 200 other supply chain professionals we honor in this issue, do it is worth noting, sharing and learning from.
Please don't neglect the other informative articles in the magazine. You never know when the light bulb will go on and you'll say, "Hey, that'll work for us!" It might be supply chain collaboration, 3Pls, reverse logistics, reshoring, the automotive supply chain, warehouse automation or a guide to using regional carriers. It's all here, and more. Enjoy.