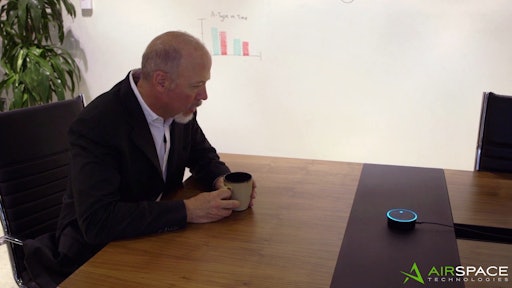 Airspace Technologies, a technology-enabled logistics company specializing in time-critical shipments, announced Monday an integration with Amazon Alexa-enabled devices, allowing device users the ability to track, trace and review their shipments using voice commands.
Customers simply have to ask a question using natural language, and Alexa-enabled devices can identify the answer, specific to each customer. Users can check shipping and delivery status, driver location and how fast can a shipment get from point A to point B, among other features.
"Our commitment to full transparency is the core of our business. With real-time email and app tracking, Airspace customers already know exactly where their shipment is from pickup to drop off," said Nick Bulcao, co-founder and chief executive officer at Airspace Technologies. "By launching our hands-free and voice-activated integration with Alexa, Airspace offers our customers yet another way to track time-critical shipments."
"Some of our customers simply need to be able to ask for shipment information without using their phone," said Ryan Rusnak, co-founder and chief technology officer at Airspace Technologies. "From repair technicians to smart offices, a natural language interface provides data in a minimally obtrusive fashion allowing our customers stay focused on the task at hand."
While Amazon offers a built-in ability to track Amazon shopping orders, the company believes this to be the first time that voice recognition is available to time-critical shippers.
The company plans to add additional features and tools for their customers to stay informed, across multiple technology platforms.
Airspace demonstrates how easy it is to interact with Alexa with a few commands in this short video: http://bit.ly/airspacealexa.