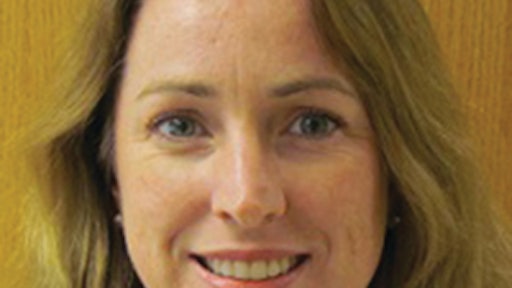 In economics and business, the network effect is the impact that one user of a good or service has on the value of that product to other people. When the network effect is present, the value of a product or service is amplified as the number of other people using the product increases.
The same is true when it comes to product cost. The overall level of success you achieve with your enterprise product cost management initiative is also a function of the network effect. If you have three people from the same department focused on product cost management, you can drive sufficient value to justify your initial investment.
However, if you deploy best practices across 30 people, not only in design, but also in sourcing, cost engineering and manufacturing, your return on investment is amplified dramatically as everyone on the product team shares a common view of product cost and works to hit target cost goals collaboratively. And, if you expand your thinking beyond the four walls of your company and include your key suppliers into your concept of the product development team, you can fully harness the network effect potential and yield the maximum value possible from your product cost management deployment.
The first step towards tapping the network effect involves getting your internal house in order. The vast majority of companies we speak with still have an "over-the-wall" mentality when it comes to product costing. Instead, engineering and product design teams must do a better job of collaborating with sourcing teams to understand the implications of early stage trade-off decisions and how those decisions impact product cost. This is only truly facilitated when all members of the team are working with one shared view of product cost.
Furthermore, manufacturers waste vast amounts of time designing new products and waiting for cost quotes when one of the company's strategic suppliers already has years of experience designing and manufacturing that exact type of product. The sourcing team would know that and could initiate such a conversation early on with the design team if they only knew what was needed.
By expanding your product cost deployment to all members of the product team that impact cost, each member contributes to the overall savings experience for the company, helping you to fully realize the benefits of the network effect. Below are some examples of benefits different teams can expect to receive when a company thinks strategically and cross-functionally about product cost vs. a limited, tactical deployment:
Design engineers who commonly have cost and weight targets for new product introductions (NPI) can design not only for form, fit and function, but also finance. Program managers and cost engineering teams can set cost targets, giving engineering and design teams the freedom to innovate, while quantifying design alternatives without worrying they may exceed target cost and profitability goals.
Manufacturing engineers can collaborate with design engineering to validate and refine the manufacturing approach, explore alternatives and determine the internal cost of making parts vs. outsourcing to the supply base.
Project managers can have continual visibility into the cost status of a given product or project, and understand where best to direct the team's efforts. This requires the ability to roll up the cost of a complete bill of materials (BOM) with new design costs generated from your enterprise product cost management system, or imported from other product lifecycle management (PLM) or enterprise resource planning (ERP) systems (e.g., catalog parts, carry-over parts, components cost in another tool).
Sourcing can have access to reliable should-cost data for finding outliers in current product spend and quotes, analyzing make vs. buy situations and negotiating more effectively with suppliers.
Cost engineering can have a tool that can help them scale, speeding the time it takes to analyze a complex part, and determine piece part and tooling costs. As the experts, they play a critical role in deploying and maintaining the enterprise product cost management system, and in developing a cost culture across the organization.
This leads us to the second recommendation for advancing your enterprise product cost management deployment and truly embracing the principles of the network effect. On its own, your product cost management efforts can certainly deliver significant value to your organization. However, without synchronizing it with your other enterprise automation solutions, your product development team cannot leverage valuable data that already exists in other systems (such as BOM structures, catalog part pricing, material stock and pricing information, time standards and other manufacturing process data, logistics costs, etc.). As new material costing information is entered into your ERP system, for example, it could ripple through to the product cost platform, and everyone on the product team would benefit from this real-time update of relevant data.
Each of the outer systems—PLM, ERP, manufacturing resource planning (MRP) and supply chain management (SCM)—contains individual components of cost. By not tying all of the individual parts together, the company is left with an incomplete view of costs for new product initiatives.
Manufacturers looking to gain an edge over their competition are taking a more holistic view of product cost, and striving to implement a culture of cost consciousness across their entire product organization. To achieve this goal, product development teams need to work with their counterparts in the information technology (IT) organization to define and implement a technology infrastructure that provides one common view of product cost as a design evolves from concept, to detailed design, to sourcing, and ultimately, manufacturing or assembly. And, it needs to be integrated with other mission-critical enterprise systems such as the aforementioned.
This leads us to the last, and possibly the most important and often overlooked element required to fully capitalize on the network effect. Tying together all internal organizations affecting product cost via a common product cost management platform is an excellent start. But, if you only connect your internal organizations, you are missing one of the key links in your value chain—suppliers. Sending out requests for quotation (RFQs) to a supply base likely gets you at least three different quotes in which you can pick the one in the middle and still not pay what a product "should cost."
Today, companies are relying more than ever on the design, manufacturing and cost expertise of their strategic suppliers. Unfortunately, from a technology integration perspective, suppliers are off on their own, struggling against the incoming tide of RFQs. However, imagine if you were to identify a handful of strategic suppliers and convince them to join your enterprise product cost management network.
Imagine if, instead of selecting a baseline product cost model to generate a cost estimate, you could select a cost model based on your primary sand casting partner. This would yield an accurate cost estimate that represented your supplier's material costs, labor costs, overhead costs, manufacturing capabilities, process routings, logistics costs, negotiated margin, etc. Furthermore, instead of waiting the typical two weeks for Beachside to respond to your RFQ while they manually develop a quote, what if it only took two days to generate the quote?
There are two effective approaches for integrating strategic suppliers into your enterprise product cost management (EPCM) network. First, you can leverage your buying power and pre-established relationship with a supplier to collect information about that supplier's operations and general cost structure. Then, take that information, and build a supplier cost model within your own EPCM environment that appears as a choice for end users of the system each and every time.
As an alternative approach, you can set up a meeting between your EPCM solution partner and several of your key suppliers. Your EPCM solution partner can work directly with those suppliers to implement their systems at the suppliers' site, building a baseline cost model that mimics the capabilities and cost structure at one or more of their manufacturing sites. Now, when you need a cost estimate, you simply send a 3D solid computer-aided design (CAD) model to your supplier with the RFQ.
Because the supplier no longer has to manually review endless sheets of drawings and other related information, and can simply open the CAD model in its own EPCM system, the company can rapidly generate a detailed cost quotation and the supplier's response back to the manufacturer can be cut dramatically. This has a direct and positive impact on the manufacturer's product schedule and overall time to market.
Manufacturers that embrace the concept of the network effect, and extend their enterprise cost management platform beyond their internal product organizations to their strategic supplier community can reap numerous and significant benefits, including:
Faster time to market by receiving quotes on early designs in a fraction of the time it takes today.
A greater percentage of products and parts that are cost optimized.
Increased product profitability.
Less post-launch or late-state rework.
Enterprise cost collaboration—a common view of cost and a consistent, repeatable costing process.
Increased corporate cost competency by capturing and institutionalizing an understanding of design and manufacturing cost drivers.
Some of you already actively manage new product initiatives to target cost, engage in more informed make vs. buy decisions, analyze spend across entire commodities for outliers and maximize savings on redesign projects. You are ahead of most of your competition. But, if you want to maximize the full potential of your product cost management efforts and fully capitalize on the network effect:
Connect all the constituents of your product development team—from the earliest stages of product design through sourcing, cost engineering and manufacturing on one enterprise product cost management platform.
Integrate your enterprise product cost management system to your other critical enterprise applications—ERP, MRP, SCM and PLM—to aggregate all information related to product cost under one core platform accessible by all members of your product development team.
Extend your enterprise product cost management system to your strategic suppliers so that your entire value chain works in the most time and cost-efficient manner possible.
Companies in this article