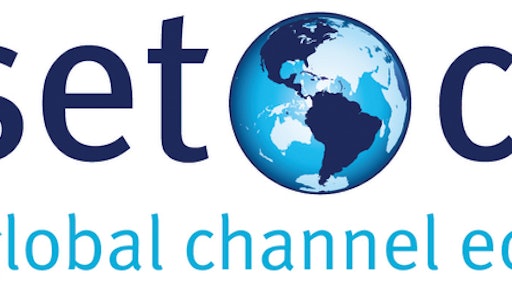 Eroding margins, manual processes that take time away from profit-generating opportunities, renewal maintenance and asset management to grow the business— distributors worldwide are often faced with such challenges similar to their fellow channel organizations. But new solutions on the market today enable distributors—such as St Leonards, Australia-based Distribution Central Pty Ltd.—to become more efficient in ensuring data integrity, sharing business intelligence with manufacturers and resellers, tracking certifications and compliance while at the same time controlling and reducing transaction costs.
Unsatisfied with the available market tools at the time, Scott Frew, Founder and Chief Executive Officer of Distribution Central, developed iasset.com Inc. for more effective supply chain business management, which officially launched in 2009 after two years of research & development (R&D). Upon deployment of iasset.com, Distribution Central overcame its challenges, was able to do more with less and experienced company growth as a result, which created the need to hire more personnel.
"Iasset.com provides true asset management for the entire product lifecycle—it's no longer simply a time-sensitive issue but how you make the most of this information," said Nick Verykios, Managing Director of Distribution Central.
Established in 2004, Distribution Central provides IT channel distribution and support services via a complete outsourced services hub and in-depth distribution business model for manufacturers, resellers and customers.
After implementation of iasset.com, Distribution Central's renewal business transformed from just another business process into a go-to-market program, enabling sales staff to make proactive calls based upon strong data integrity. The deployment propelled the company's renewals rate from 37 percent to 90 percent (holding at 90 percent yearly) and also increased the market share for all of the hub's manufacturers.
The iasset.com solution provides easy information access —constantly validating and updating data throughout the channel for accurate pipeline forecasting—while increasing customer service and satisfaction. Iasset.com freed Distribution Central's staff from manually managing assets, while also keeping its database, renewal process and administrative functions in-house.
By integrating with existing front-office systems, iasset.com also helped the company manage its people—to on board new staff and train sales teams on products, incentives and marketing messages for across-the-board consistency. It tracks certifications and compliance automatically and customizes marketing campaigns for resellers quickly. In addition, it provides access for resellers to manage and grow their own businesses.
"Iasset.com lets us drill into the database and make our marketing campaigns and messaging more relevant instead of generic," said Verykios. "We can customize every opportunity. This makes us and our resellers more profitable," he concluded.
About iasset.com
Built by the channel for the channel, iasset.com is a cloud-based Partner Relationship Management application that helps organizations automate up to 90 percent of their transactional processes. This allows companies to regain control of their data and improve data integrity while helping them to scale and proactively manage the product lifecycle for increased profitability. Increase sales pipelines, boost renewals, train sales teams, track certification and compliance, enhance cross- and up-sell opportunities and automatically validate and augment your data for accurate BI data with iasset.com. To learn more, visit www.iasset.com, email info@iasset.com or call (408) 918-3077.
Companies in this article