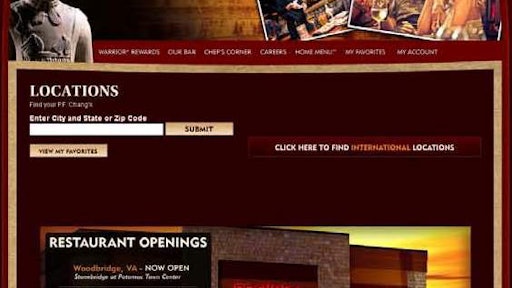 Phoenix—Nov. 8, 2012—Following three successful pilot events, P.F. Chang's China Bistro Inc. selected Intesource to manage its e-sourcing operations to open the restaurant to new suppliers and competitive bids for maximum cost-savings.
"Getting the best value is only the beginning of what's impressive about Intesource—it's also about mitigating the many forms of risk inherent in supply chains," said Heidi Berger, Vice President of Financial Operations and Risk for P.F. Chang's China Bistro. "Our business depends on a sustainable supply of items at high risk for disruptions, like shrimp and other seafood. Quality and safety risks are equally worrisome. Intesource's instant access to a long list of competing suppliers is a huge burden lifted off our shoulders."
Intesource's full-service e-sourcing engagements give buyers in the restaurant, grocery and retail sectors fast access and detailed insight into the available suppliers for any given category. It also helps communicate detailed quality specifications to the supplier community to uphold the strictest standards. As a result, buyers gain new confidence that they're sourcing the best-value items and services, at the lowest cost.
"Every retailer or restaurant chain is likely to suspect that they could be getting better pricing or more reliable sources of supply—but it's hard to know where to look," said Len Kaplan, Vice President of Sales at Intesource. "In reality, that savings potential is absolutely everywhere. That's a daunting challenge. We know how to create a collaborative and competitive environment for nearly any category, ultimately driving better terms and stronger supplier relationships."
P.F. Chang's will continue to use Intesource and its full service e-sourcing solution to find the best sources of supply and achieve the highest levels of operational efficiency.