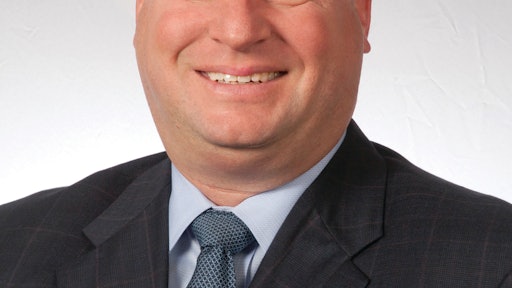 This article is the first in a three-part thought leadership series focused on unlocking the potential of the Service Supply Chain for enhanced revenue potential.
In today's troubled economy, the path to profit from product sales often leads to aggressive cost cutting, especially in customer service, a critical component within the service supply chain. Typically treated as a necessary cost center, customer service often is deferred or ignored in pursuit of lower costs, causing the company to lose out on potential revenue that can be driven through excellent customer service.
Optimistically, a company might position such a strategy as temporary, with plans to restore its customer service levels when sales improve or the economy recovers. More often than not, however, such plans never are realized. Those with responsibility for vital customer service and support are redeployed elsewhere, re-assigned to "do more with less," or leave the company. In particular, companies that sell products to industries such as technology and aerospace can maximize their profit potential inherent in the lifecycle of every product by more efficiently and more productively utilizing the company's existing assets and capabilities.
There are three opportunities for profit within the service supply chain that do not require significant capital expenditures or large investments in terms of people, process and technology:
Selling a service contract at the time of sale – which can create improved customer intimacy and loyalty and earn high margins.
Embracing service as a revenue generator rather than a cost center – helps a company earn and retain a valuable asset -- customers' long term loyalty.
Protecting the installed customer base by securing service contract renewals – helps maintain customer relationships efficiently, reduce sales acquisition costs and maintain market share.
By focusing on these three customer service initiatives now, a company can begin to leverage its existing service supply chain to reap recurring profits throughout the lifecycles of its products.
In this first article, we focus on the important aspects of selling the service contract. A fundamental paradigm shift is needed to guide businesses away from a cost-of business model and toward the realization that the service contract is an opportunity for high-margin sales and increased customer loyalty and should be incorporated into the initial product sale.
Sell a Service Contract at the Start
Surprisingly, few companies have strategies to take advantage of opportunities to sell service contracts, which should be considered at the first point of product sale. As a high-margin sale, support services generate revenue and enhance the life-long utility of the company's products, both compelling reasons to never regard service contract sales and support as an afterthought to the product sale. By initiating just a few fundamental changes, a company may be able to increase support service attach rates, generate greater and more predictable service revenue and improve customer satisfaction and retention at the same time.
Create a Value Proposition for Support Services
Position service and support as essential components of the relationship being formed prior to and at the time of sale. Rather than asking your customer to make two separate decisions—first technology and then service—your value proposition should bundle the two into a single buying decision.
Being able to meet the customer's needs over the life of the product is critical to a decision to purchase the "bundle" – a new product and a service contract. The level of support provided by the service contract should ensure that the customer receives the full suite of services necessary to achieve optimal uptime over the life of the product.To optimize and enhance the predictability of such revenue streams, companies should offer different levels of service at a range of price points to meet customers' unique needs. For example, a non-critical installation might require immediate access to a call center technician with the option for a site visit within two days. A more critical installation might demand premium services such as a dedicated technician with a site visit within four hours.
Offering an array of value-added services, such as consulting, dedicated service personnel, customized training programs, implementation support and other options can generate additional long-term revenue while enhancing the customer experience at the time of sale. Remaining competitive is essential, of course, because savvy buyers look to total cost of ownership when choosing technology providers.
Improve Support Service Attach Rate
Bundling service with a product sale begins early in the cycle. Sales teams should be as focused on the sale of services as they are the sale of hardware or software; some companies divide the sales responsibilities accordingly. The sales team must be armed with a clear value proposition to sell a "total solution" (including the provision for warranty upgrades) to the customer.
This is true in both direct and indirect sales models. Channel sales teams, for instance, will recognize the importance and value of selling a support service contract at the time of a product sale once the value and strategic importance of doing so is understood. With this knowledge, and given appropriate commissions and incentives, channel sales efforts can be realigned to include the sale service support contracts. Discourage sales transactions that "give away" higher margin support services; instead, develop incentives to customers and for the sales force to encourage the sale of multi-year service contracts.
Successful companies approach key accounts with expertise from product and services functions. While engineering and manufacturing focus on providing a high quality product, the customer support function should ensure that the level of services necessary to achieve optimal performance is delivered, thus improving the customer experience. Beyond this fundamental orientation, a successful company needs to develop collateral to help facilitate a "simple" sale of support services bundled with the product sale. Forecasting and sales targeting tools that include support services revenue can help drive service contract sales. In addition, a company should provide initial and continuous training to ensure that sales teams know which support services will best meet a customer's needs.
The paradigm shift has begun toward a greater understanding of the importance of bundling a new product sale with the service contract at the point of sale. Through high-margin service contract sales, companies can leverage their existing service supply chain to reap recurring profits throughout the product's lifecycle.
The next article in the series will examine methods for evaluating and improving the service process from the ground up, while exploring the tactical and strategic elements of reverse logistics. It will also look at a number of key requirements to more effectively manage and execute service contracts during a product's lifetime, and how organizations should optimize the repair and replenishment process making it easier on the customer.
The views and opinions are those of the author and do not necessarily represent the views and opinions of KPMG LLP. All information provided is of a general nature and is not intended to address the circumstances of any particular individual or entity. No one should act on this information without appropriate professional advice after a thorough examination of the particular situation.