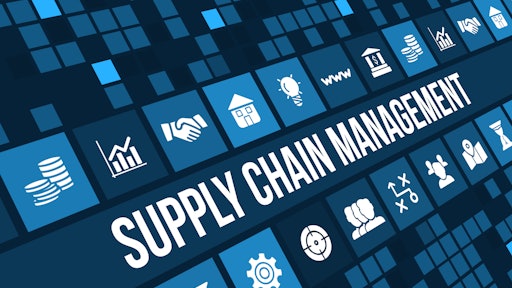 ar130405 AdobeStock_90554856
ISN acquired Transparency-One, a supply chain mapping technology platform that will help improve product visibility, traceability and sustainability.
"Combining Transparency-One's expertise and supply chain network with our own is a natural extension of the work we're doing to build safer worksites and more transparent supply chains. We look forward to helping accelerate Transparency-One's mission while continuing to enhance the ISNetworld platform. Together, ISN and Transparency-One will help manage risk and strengthen relationships for more than 100,000 buyers, contractors, suppliers and hiring organizations around the world," says Joe Eastin, chairman and CEO of ISN.
"This acquisition presented a unique opportunity to extend the level of service that ISN provides across multiple industries, while maintaining our core business for contractor management. The close alignment between our cultures and visions, including a shared ambition to solve problems, lays a strong foundation for our employees' and customers' continued success," adds Brian Callahan, president and COO at ISN,.
"Since beginning of 2015, we have analyzed the IFRS in the United States and the European Community documents. It was clear that their approach to environmental concerns, social responsibility and governance practices will found a global frame of regulations (respectively ISSB AND CSRD). Progressively all companies in Europe, North America and many other countries will issue a mandatory yearly report on ESG criteria, including the supply chain of all buyers. Transparency-One has built its platform and services to address this very fast-growing need. ISN was the best candidate to acquire our company and become the worldwide leader in this market," says Jerome Malavoy, founder and former executive chairman of Transparency-One.
"Transparency-One's data-driven approach to ensuring responsible sourcing is a perfect fit for ISN. Business leaders everywhere have realized the importance of creating more resilient supply chains while ensuring compliance with evolving ESG and sustainability standards. We're committed to helping companies navigate the complexities of managing their entire supply chain, and together with ISN, we have an exciting opportunity to grow our business and continue developing cutting-edge solutions for our customers," adds Chris Morrison, senior managing director of Transparency-One.
Key takeaways:
Transparency-One is a supply chain mapping technology platform that collects supplier-provided data and real-time information.
Efforts were led by EVP and general counsel, Jim Skochdopole and

ISN

VP Joe Schloesser with transaction guidance from Blackstone Growth, which made a strategic growth investment in

ISN

in 2020.
Transparency-One's platform empowers organizations to delve deeply into their supply chains, allowing them to gain unique insights into product visibility, traceability, supply chain mapping, responsible sourcing and sustainability.
Following the acquisition,

Morrison

will continue to lead the Transparency-One business as senior managing director.