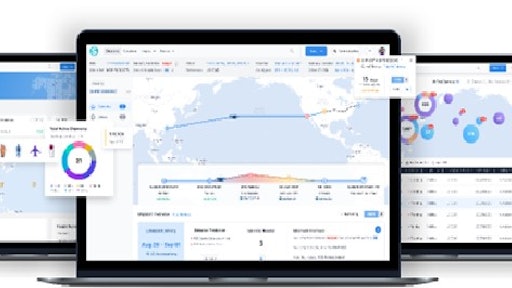 Shippabo
Shippabo launched Shippabo View, a predictive, end-to-end visibility solution for shippers and their partners that brings entire supply chains into a shared, collaborative space.
"Visualization is the next step in our vision to help customers transform their global logistics and inventory management into a competitive advantage for their business," says Nina Luu, CEO of Shippabo. "Now more than ever, a multi-faceted view of shipments and the related inventory is critical. Our platform sets a strong new direction for container tracking and risk mitigation that has proven invaluable in helping our customers track and manage time-critical shipments, reduce costs, and book with confidence."
Key takeaways:
Customizable dashboards and global collaboration tools ensure seamless information flow across departments for effective internal communication and curated reports provide direct insights for operations and finance teams.
In addition, freight procurement is optimized to improve freight management and enable a more efficient process that reduces unanticipated surcharges to boost both time and cost savings.

Shippabo

View delivers a holistic visualization of the shipment lifecycle, including global end-to-end tracking, predictive intelligence, dedicated tools for logistics, operations and finance and product-level tracking.

Shippabo's

new

Shippabo

Foresee predictive technology, a patent-pending system that lets importers track risk in real-time at each milestone of the shipment process, is integrated into the

Shippabo

platform solution.

Shippabo

Foresee forecasts shipment ETA with a near-to-zero margin of error and enables importers to plan with confidence, anticipate problems before they occur, and accurately predict final delivery.