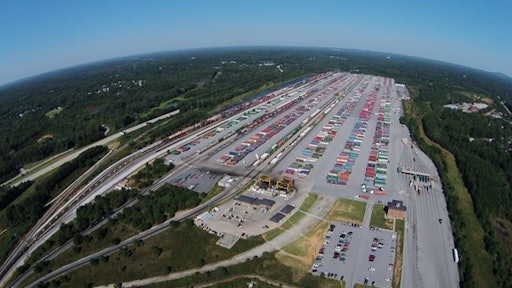 Norfolk Southern
Norfolk Southern selected INFORM to deliver its stack and crane management solution for yard management and crane optimizer at its Rossville, Tenn., and Austell, Ga., terminals.
"Expanding our U.S. footprint with an innovative rail operator like Norfolk Southern shows both our commitment to strengthening and growing our U.S. operations, but as well our commitment to enabling our customers to leverage the best experiences from around the globe to drive their innovation," says Dr. Eva Savelsberg, SVP of INFORM's Logistic Division. "Our intermodal solutions have been used in Germany going on two decades, and we're very excited to be able to bring our stacked yard optimization and crane optimization experience to the North American market."
INFORM will also provide several modules from

Norfolk Southern's

purpose-built Intermodal TOS to enhance the stacked operations at both facilities, forming what INFORM calls its "Optimization Plus" solution. The software will combine INFORM's Syncrotess optimizers leveraging state-of-the-art artificial intelligence (AI) and optimization techniques.
The Optimization

Plus

solution will be custom configured for both sites to enable each site to reach their unique operational and optimization goals.
INFORM's Yard Optimizer provides the TOS with an optimizer allocation for each container to be positioned into the stacked yard in real-time. Working with cutting edge AI and operations research (OR)-based algorithms, the configurable add-on module will assist the operational teams in decreasing unproductive container moves during peak operations as well as recommending proactive housekeeping moves during off-peak operations.