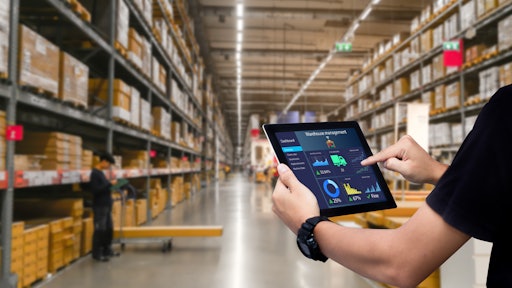 panuwat/Adobe Stock
Supply chain technology creator Smart Warehousing targets a spot as a leader in fulfillment with a new innovation hub in its Kansas headquarters. The new center will allow Smart Warehousing to create new innovations while also letting partners test out equipment in a 500,000-square-foot attached warehouse for real-world proofing. The new innovation hub comes after Smart Warehousing moved its headquarters in August.
After moving its headquarters to Overland Park in August, Smart has been slowly transitioning its old HQ into a testing and training facility where it perfects proprietary software and automated tools in real-time. Because the Innovation Hub is connected to one of Smart's national warehouses, the company can immediately implement the updates in-house.
The Innovation Hub perfects its technology through a six-step process: project focus and alignment with company vision, research, concept development, concept testing, impact measurement, and rollout. This launch solidifies Smart's emphasis on technology and automation moving forward.
Along with many wearables, the Innovation Hub will include testing and development of data-capture devices, machine-learning devices, and automated robotics to streamline the picking, packing, and shipping process.