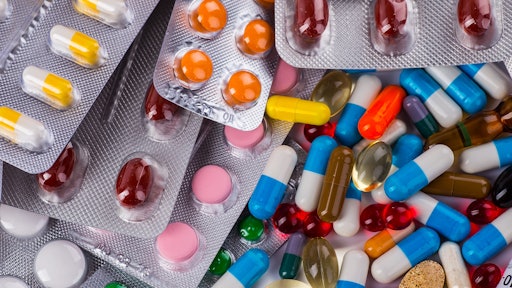 bukhta79/stock.adobe.com
The healthcare industry is one of the hardest hit during the supply chain crisis, with lack of materials affecting a wide range of output. However, gaps within this supply chain are much more detrimental as the health of consumers rely on these products. A new solution from TraceLink Inc. looks to target those in life sciences and healthcare hoping to reduce disruption in the supply chain. The TraceLink Supply Chain Work Management platform works through trading partners, allowing customers to build a collaborative network to reduce issues and drive optimization when disruptions like material shortages, sort shipments and forecast changes occur. 
Per PR Newswire: 
Supply Chain Work Management enables executives to gain actionable visibility through dashboards and shared workflows that span across their own organization and their supply chain partners. Supply Chain Work Management may include one or more of the following pre-configured, but customizable, business process templates, known in the product as Processes: Direct Supplier Incidents, Indirect Supplier Incidents, External Manufacturing Incidents, Internal Manufacturing, Incidents, Change Requests, and Supply Chain Task Management.
Through the creation of virtual process teams, and the application of work management capabilities across functions and companies, customers are able to dramatically improve the effectiveness of their supply planning and execution processes.