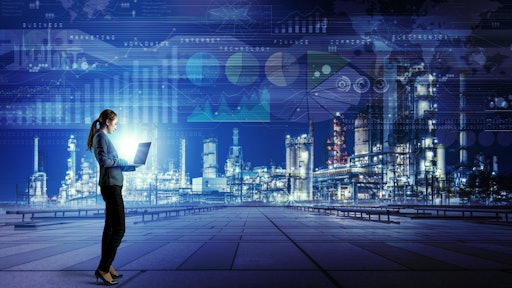 metamorworks - stock.adobe.com
Siena Analytics launched Siena Insights, an artificial intelligence (AI)-enabled solutions designed to provide enhanced visibility into warehouse operations without requiring deep knowledge of AI integration.
"The supply chain moves fast, and e-commerce even faster, which is why warehouses need to be confident in the technology supporting their operations," says John Dwinell, founder and CEO of Siena Analytics. "What we identified was that warehousing lacked a complete solution that provided not just data and image recognition analytics, but took it a step further. The distribution lifecycle was incomplete. That's why we implemented AI, to close the gap and deliver real-time visibility at the edge. AI is not just a 'nice to have' anymore, it's a 'need to have.'"
From GlobeNewswire:
Siena Insights captures image capture at the tunnel level, powerful analytics on data and images at the facility level and learning insights to gain visibility into the complete lifecycle of inventory from pre-arrival to the last mile.
The no-code AI platform easily integrates with existing warehouse technology, creating a fully automated workflow that does not require the assistance of data scientists for model creation.

Siena Analytics

AI models can be updated as needed to ensure organizations receive the most recent and relevant versions for their warehousing needs.