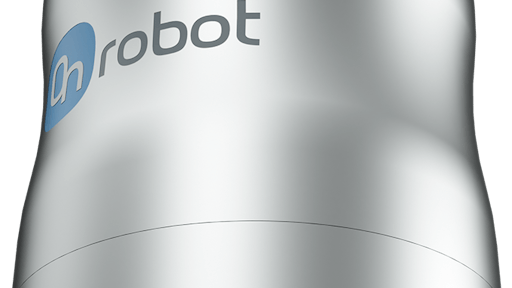 OnRobot
OnRobot launched the MG10, a versatile, high-performance, easy-to-use magnetic gripper for material handling, assembly and machine tending applications in manufacturing, automotive and aerospace environments.
"Standard magnetic grippers are a real hassle because almost every time your application or workpiece changes, you have to make manual adjustments to compensate for the gripper's lack of functionality," says Enrico Krog Iversen, CEO of OnRobot. "OnRobot's innovative MG10 gripper eliminates all that thanks to its adjustable force features that enable you to deploy precise material handling applications quickly and easily."
The MG10 comes with built-in grip and sensors for part detection, and provides precise and durable handling of objects with abrasive, uneven or perforated surfaces.
From OnRobot:
The MG10 can handle multi-stage bending press tasks and handling parts with many holes, where vacuum and finger-type grippers don't have the intelligence and power to succeed.

If the robot loses power or has to make an e-stop while performing a task, the MG10 ensures there is no risk of dropping the part being handled.