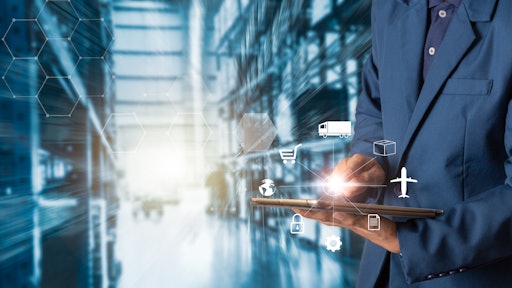 Getty Images
According to Research and Markets, analysts estimate the total addressable market for all supply chain management (SCM) solutions to reach $22.7 billion by 2022 – growing at a CAGR of 12.6% since 2019. Industry growth is being driven by digital and data-driven technologies that continue to significantly transform SCM. That's why SCM services and systems integrators (SIs) will become ever-increasingly important strategic players for large enterprise customers to enable this transformation.
Significant disruption
Core SCM systems have shifted to the cloud with new disruptive cloud solutions. Analysts expect supply chain operations to keep expanding in both scope and sophistication. This will put pressure on SCM services firms and SIs to meet the demands of increasingly complex clients. The capture and analysis of data generated along the value chain will also remain a critical component of SCM process design and management. Firms with the ability to deliver data-driven SI services and drive adoption of tech-enabled supply chain management have increased EBITDA multiples 18.5% on average over their legacy counterparts.
There has been a significant appreciation in share price of SCM consultancies and software providers, both of which have outpaced traditional SCM and logistics firms. Market valuations for supply chain systems integrators outperformed those of traditional supply chain service firms. Valuations as of December 2019 show SCM software to be leading with 21.3 times (TEV/NTM EBITDA), which is significantly higher than the SCM/logistics and SCM consulting/digital transformation industry segments.
Potential value drivers for supply chain management participants include:
▪ Scale matters. The scale of the business is a critical consideration for investment teams across both strategic and financial buyers. Adequate scale adds credibility around the target's business offering and creates comfort that the business proposition has been accepted by the market. Furthermore, private equity firms will look to the size of a business as an important factor in determining its candidacy for platform investments.
▪ Preferred status matters. It is important for targets with a focus on platform implementations to maintain and emphasize their relationships with channel partners.
▪ Proven success in IP matters. Despite offering high margins and strong revenue visibility, new product solutions leveraging recently developed intellectual property will be scrutinized against their legacy solutions. Buyers may at first see a solution as "highly interesting" yet ultimately deem too risky given its limited scope and success-to-date. An extended operating history or successful case studies of recent and marquee "wins" are important.