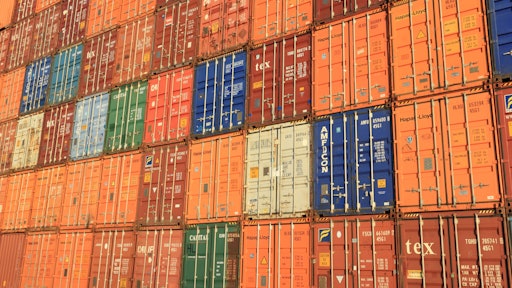 With coronavirus causing longer Lunar New Year shutdowns of factories in China, imports at major U.S. retail container ports are expected to see a sharper-than-usual drop this month, according to the Global Port Tracker report released today by the National Retail Federation and Hackett Associates.
The city of Wuhan - a major industrial and transport hub in China - has been placed on quarantine since Jan. 23 to help prevent the spread of the virus. However, severe disruptions to supply chains have already went into effect.
Along with the city-wide quarantine, public transportation has been halted and flights in and out of the country have been temporarily been suspended. The virus has infected more than 43,000 people globally and has claimed the lives of over 1,000 people.
Disruptions to inbound and outbound air cargo shipments, trucking and rail cargo services, and port congestion near Wuhan will persist as the outbreak continues. According to Resilience360, regional lockdown has already impacted logistics operations that rely on access to highways to carry goods into and out of the region.
"February is historically a slow month for imports because of Lunar New Year and the lull between retailers' holiday season and summer, but this is an unusual situation," NRF Vice President for Supply Chain and Customs Policy Jonathan Gold said. "Many Chinese factories have already stayed closed longer than usual, and we don't know how soon they will reopen. U.S. retailers were already beginning to shift some sourcing to other countries because of the trade war, but if shutdowns continue, we could see an impact on supply chains."
According to a report by Dun & Bradstreet, nearly 51,000 companies around the world have supply chains with direct ties to the impacted region. One in 30 Chinese companies in the Wuhan region have been physically cut off from supply chains, in addition to being restricted from returning to activity until mid-February. This impacts at least 50% of U.S. businesses that have their supply chains linked to California, New York, Texas, Florida and New Jersey.
Hundai Motor Co. has halted its production in South Korea because of a component shortage caused by the virus, making it the first global automaker to suspend output outside of China.
"Projecting container volume for the next year has become even more challenging with the outbreak of the coronavirus in China and its spread," Hackett Associates Founder Ben Hackett said. "It's questionable how soon manufacturing will return to normal, and following the extension of the Lunar New Year break all eyes are on what further decisions China will make to control the outbreak."
U.S. ports covered by Global Port Tracker handled 1.72 million Twenty-Foot Equivalent Units in December, the latest month for which after-the-fact numbers are available. That was up 1.8 percent from November but down 12.4 percent from unusually high numbers at the end of 2018 ahead of a scheduled tariff increase that was ultimately postponed. A TEU is one 20-foot-long cargo container or its equivalent.
January was estimated at 1.82 million TEU, down 3.8 percent from January 2019. February is forecast to be down 12.9 percent year-over-year at 1.41 million TEU and March is expected to down 9.5 percent year-over-year at 1.46 million TEU. Before the coronavirus outbreak, Global Port Tracker had forecast February at 1.54 million TEU and March at 1.7 million TEU.
While the duration of the coronavirus impact remains unknown, April is currently forecast at 1.82 million TEU, up 4.5 percent year-over-year; May at 2 million TEU, up 8.3 percent, and June at 1.95 million TEU, up 8.5 percent. Those numbers would bring the first half of 2020 to 10.47 million TEU, down 0.4 percent year-over-year.