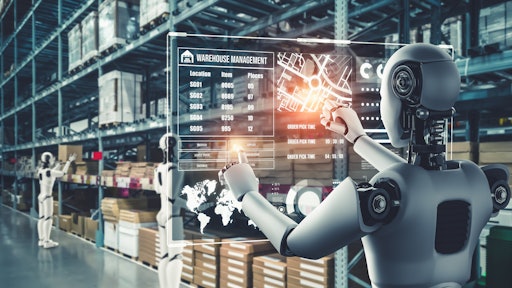 Blue Planet Studio
MODEX 2022 is just a couple weeks away, but the registrants on board to attend what is dubbed as the premier supply chain event are already planning for the future.
In fact, MODEX attendees' demographics and spending habits are tracking in line with the last two previous MODEX events with regards to exhibiting signs of big supply chain investments in the future.
From MODEX:
For example:
85% have buying power

35% plan on spending over $1 million over the next 18 months

50% are corporate or senior management

30% are middle management or IT/engineering

60% are looking for solutions for distribution centers or warehouses

29% are looking for solutions for manufacturing facilities

45% are coming exclusively to network and learn

40% are coming exclusively to see new products and innovations
When it comes to the solutions MODEX 2022 attendees are looking for, attendees are looking for technology, automation and e-commerce fulfillment solutions. The top product interest categories for attendees are:
Automation and robotics equipment and systems

Software, including artificial intelligence

Conveyor and sortation equipment

Automatic identification and data collection/radio frequency identification

Packaging and shipping solutions

Sustainability and alternative energy solutions

Racks, shelving and storage equipment

Ergonomic and safety equipment
When it comes to their goals for attending, MODEX 2022 attendees are saying their top reasons for attending are to find new supply chain innovations and to network and learn. These statistics are an early indication of high interest in gaining new information to inform investments in the manufacturing and supply chain equipment and systems that will be showcased at MODEX.