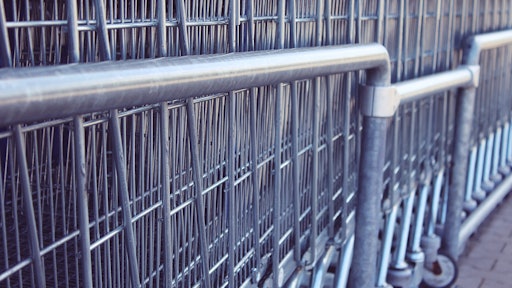 Walmart announced that it will discontinue its personal shopping service, Jetblack, on Feb. 21.
The company will reportedly restructure the service to become a part of Walmart's customer organization.
"We've learned a lot through Jet black, including how customers respond to the ability of ordering by text as well as the type of items they purchase through texting," Scott Eckert, head of Walmart's technology incubator Store No. 8, said in a post on Walmart's website. "We're eager to apply these learnings from Jet black and leverage its core capabilities within Walmart."
Jetblack launched in New York City in May 2018. The service allowed shoppers to order items from Walmart's website, and even those of rival retailers.
Jetblack notified customers about the end of the service via text messages and emails. The company will no longer accept new orders, but will fulfill pending ones. Customers will also receive a refund on their most recent $50 monthly membership fee.
According to CNBC, around 300 Jetblack employees will lose their jobs, while 58 others will become a conversational commerce team for Walmart and remain working in New York.
The service has struggled to gain traction since it first debuted, having less than 1,000 customers last year. The Wall Street Journal reports that it was losing $15,000 per member annually as of summer 2019.