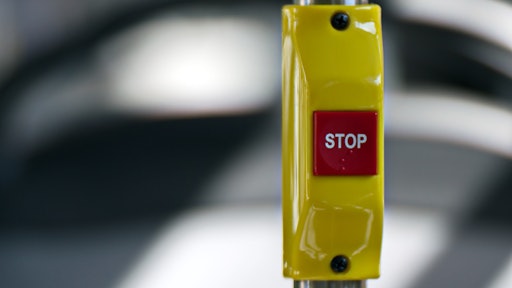 Cimcorp, a manufacturer and integrator of turnkey robotic order fulfillment and tire handling solutions, will be exhibiting at booth #7827 during MODEX 2020, March 9-12, at the Georgia World Congress Center in Atlanta. Namely, Cimcorp will be showcasing its comprehensive range of order fulfillment solutions—from order picking systems for full-crate, case and layer picking to a diverse portfolio of systems offered together with its parent company, Murata Machinery, Ltd. (Muratec).
MODEX attendees will also have the opportunity to see Cimcorp's 3D Shuttle for goods-to-person order picking running live at the Cimcorp booth. The 3D Shuttle is an automated storage and retrieval system (AS/RS) that fuses robot technology with a unique shuttle device to store and retrieve goods in stacked plastic totes, crates or bins. It then transports picked products on high-speed conveyors to warehouse employees manning ergonomic order picking stations. The 3D Shuttle is capable of handling up to 1,000 totes per hour thanks to its ability to retrieve any tote, from any location, in a single move. The rapid solution is ideal for e-commerce, retail and food service distribution.
Cimcorp solutions, like the 3D Shuttle, are designed to help warehouses overcome major challenges in modern distribution through automation. Such challenges include SKU proliferation, consumer demands for faster delivery, labor shortages and seasonal peaks.
Rick Trigatti, President, Cimcorp Automation Ltd., said, "We offer our customers high-density storage, allowing them to house more inventory while using up to 50 percent less space. Rapid product handling ensures they can meet extremely short lead times—which is key in fast-paced markets like grocery and fresh food distribution, where product quality, safety and shelf life are dependent on the speed of fulfillment. Moreover, we can automate large segments of the end-to-end order fulfillment process, filling any operational gaps left by labor shortage and improving workplace safety. A modular design means facilities can scale their levels of automation and flexibly adapt to seasonal highs and lows."
Notably, Cimcorp has developed and installed systems for customers in over 40 countries, across six continents, in industries such as tire, food & beverage, retail, e-commerce, fast-moving consumer goods (FMCG) and postal services. For each project, Cimcorp's experts work directly with each customer to understand their facility's unique challenges and needs in order to recommend an optimal solution and strategy—whether it be a fully automated system or an "island of automation" integrated within manual operations.
Companies in this article