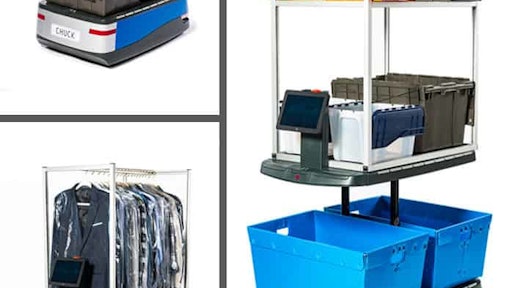 6 River Systems
Shopify has completed its acquisition of 6 River Systems, a provider of collaborative warehouse fulfillment solutions.
"By joining Shopify, we're changing the game of fulfillment. Together, we will help thousands of businesses improve their fulfillment operations, with an easy-to-learn solution that can more than double productivity and improve accuracy," said Jerome Dubois, co-CEO and co-founder of 6 River Systems.
With the acquisition of 6 River System, Shopify will add an experienced team in fulfillment software and robotics. With the addition of the company's cloud-based software and collaborative mobile robots, known as Chuck, to the Shopify Fulfillment Network, speed and reliability of warehouse operations will increase, empowering on-site associates with daily tasks, including inventory replenishment, picking, sorting and packing.
"Shopify is taking on fulfillment the same way we've approached other commerce challenges, by bringing together the best technology to help everyone compete," says Tobi Lütke, CEO of Shopify. "With 6 River Systems, we will bring technology and operational efficiencies to companies of all sizes around the world."
Companies in this article