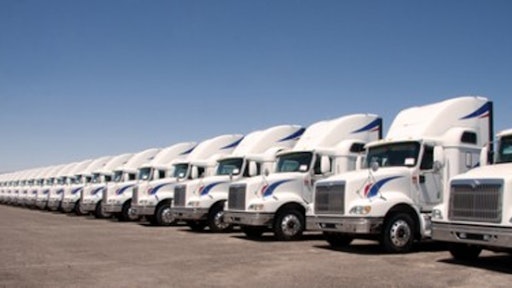 Getty Images
RK Logistics Group selected Deposco, a provider of omni-channel warehouse management and order fulfillment software, as its core solution supporting today's rapidly growing and diverse e-commerce retail shopping markets.
RK chose Deposco following an extensive vendor evaluation process, which examined and vetted over a dozen warehouse management and fulfillment solution providers, says Kip Shepard, RK's vice president of operations.
"Deposco's solution portfolio and scope, support resources and rapid implementation timeline were best of breed and provided an excellent strategic fit for the evolving needs of our customers," Shepard says. "This will provide a significant upgrade to our technology resources and expands our capabilities to provide a full-service, turnkey fulfillment solution for today's online retailers and e-commerce marketplaces."
Shepard also cited Deposco's deep integration experience and its extensive menu of nearly 100 pre-built "modules" enabling rapid plug-and-play connection with dozens of enterprise resource management, warehousing and order management, e-commerce and retail online ordering platforms. The integrations will allow direct feed of orders from the client's system into RK's instance of the Deposco software, from which RK fulfillment specialists will then pull, pack and ship orders and provide the client with complete inventory and order cycle visibility throughout the process to the end-consumer.
The platform also provides integrated inventory control and processing functionality for managing inbound receipt of goods, deconsolidation and put away of product in the warehouse, inventory tracking, receipt and processing of outbound orders, shipping and performance reporting.
"We believe this elevates RK Logistics into one of the Bay Area's most advanced, flexible and responsive providers of logistics and fulfillment services – particularly for businesses that need to rapidly ramp up and scale warehousing and distribution as their e-commerce volumes grow," Shepard adds.
"We're uniquely positioned in the Bay Area to meet these needs, through our network of nine distribution facilities and over a half-million square feet of warehouse space, our skilled and experienced workforce, and now, our cutting-edge fulfillment technology," Shepard says. "And, the timing could not be better as we approach the peak season of holiday shopping."
Companies in this article