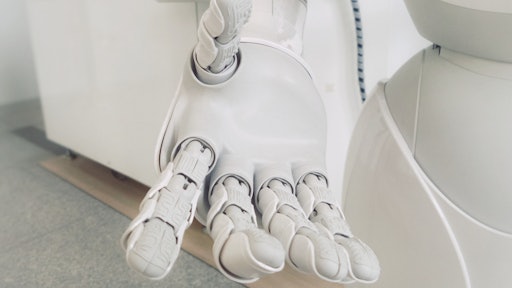 Photo by Franck V. on Unsplash
Manhattan Associates has launched the Manhattan Automation Network, a program designed to speed the development and implementation of modern distribution center automation and robotics in partnership with leading warehouse automation and solution providers.
The program is designed to deliver join solution design, integration touchpoints and implementation approaches between leading warehouse management solution and robotics providers. The company is launching the network with Kindred AI, Locus Robotics, Matthews Automation Solutions, Right Hand Robotics and VCO Systems.
Many warehouses have been adopting automation and robotics solutions to supplement human workforces as e-commerce continues to grow. Integrating workflows between automation and human workers has been proven to be difficult and expensive. However, the Manhattan Automation Network is designed to reduce the cost and complexity of adopting warehouse automation solutions, providing pre-built integrated flows and a proactive certification process.
"Robotics and automation are having a more pronounced role in today's distribution center operations," says Adam Kline, senior director of Product Management for Manhattan Associates. "Manhattan Associates is dedicated to helping our clients continue to innovate, advance their supply chain capabilities and stay ahead of market trends. We are proud to partner with many of the world's leading automation and robotics providers to help our users enhance their operations and embrace opportunity."