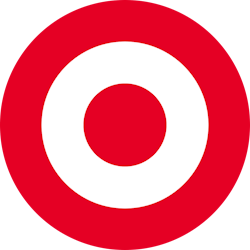 Target saw a 42 percent increase in e-commerce sales during the first quarter, with the company receive positive responses to same-day digital fulfillment services as well.
In an earnings call, CEO and chairman of Target, Brian Cornell, reported that the stores handled more than 80 percent of its first quarter digital volume, including all same-day options combined with digital orders shipped directly from stores to homes. He also said that both stores and digital channels sales growth was driven primarily by traffic.
This is Target's eighth consecutive quarter of comparable sales increases, with its comparable sales growth of 4.8 percent coming as a surprise. The business reportedly benefited from holidays and traffic in its food and beverage and essentials categories.
As the company continues to focus on building its e-commerce presence and digital fulfillment capabilities, it now offers more options than any other retailer. Target currently offers in-store pickup and two-day shipping, with some customers even able to receive their orders in only an hour or two.
The retailer is now on track to grow digital sales by more than $1 billion in 2019, Multichannel Merchant reports. Target has begun fulfilling an even higher percentage of orders from stores, serving as a digital hub to help enhance speed and reduce costs.