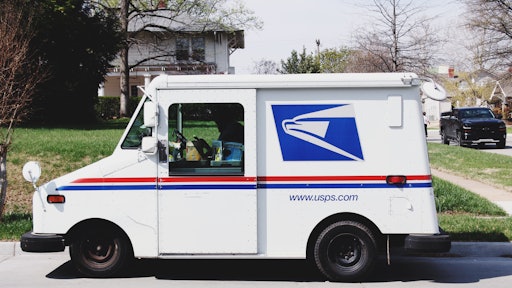 Photo by Pope Moysuh on Unsplash
The United States Postal Service is testing long-haul self-driving delivery trucks in a two week pilot program that will deliver mail between distribution centers in Phoenix and Dallas.
CNBC reports that TuSimple, a self-driving truck company, will provide the vehicle and will have a safety engineer and driver in the cab to monitor the performance and take control if any issues arise.
"We are conducting research and testing as part of our efforts to operate a future class of vehicles which will incorporate new technology to accommodate a diverse mail mix, enhance safety, improve service, reduce emissions, and produce operational savings," says Postal Service spokeswoman Kim Frum.
The pilot will only do five runs in late May and will be used to validate TuSimple's vision for autonomous semis changing the dynamics and costs of long-haul trucking, CNBC reports.
Autonomous semi trucks aren't expected to be a standard any time soon, but the potential for the technology is still there. The USPS could reap a huge benefit as well as the agency had more than 5,500 tractors and trailers in its fleet in 2018.