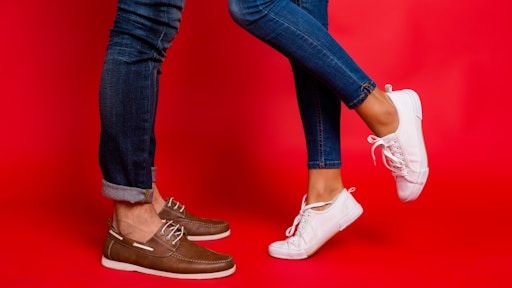 Getty Images
Building on its worker well-being program, Levi Strauss is investing in blockchain technology to enhance trust and transparency, while reducing the time from data collection to review and response.
Sourcing Journal reports that at the World Economic Forum, a trio of stakeholders announced the program development, SHINE, that will administer surveys to gauge the impact of Levi's current global factory well-being program. Starting this year, SHINE will pilot the new blockchain-based system with a supplier in Mexico and will administer the surveys to the facility's 5,000 workers. In order to understand what the workers are going through, SHINE will aminister the survey at fixed, reoccurring times.
SHINE staffers manually create the systems and firewalls between confidential worker survey,eliminating the middleman. The blockchain technology will automatically timestamp the series and verify the data.
"There's so much opportunity for blockchain to make data more transparent, which will make so many inputs and outputs much more efficient," SHINE founder and director Eileen McNeely says. "If factories truly want to be more efficient, these are their business goals."