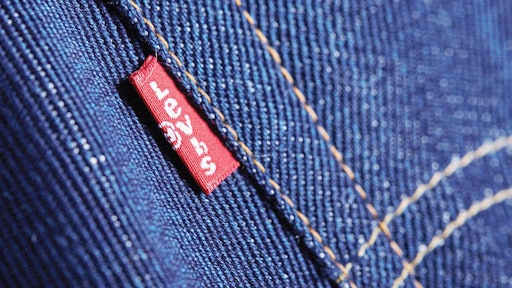 Levi Strauss & Co. plans to cut the environmental impact of its world-wide factories, the Wall Street Journal reports.
The company wants to cut 40 percent of greenhouse gas emissions in its supply chain by 2025.
The denim maker will start its goal by implementing energy-efficiency programs at 60 vendors in the first tier of its supply chain, according to the Wall Street Journal. Currently, vendors represent the biggest share of Levi's brand, as well as its carbon footprint.
Though many of the factories that produce Levi products also work with other brands and retailers, the company is hoping to set an example for its peer and encourage others in the apparel sector to join in their sustainable efforts.
The Wall Street Journal reports that Levi Strauss will follow programs developed by the International Finance Corporation's Partnership for Cleaner Textiles at its supplier factories. The emissions targets were approved by the Science Based Targets initiative. The brand is also pushing to use 100 percent renewable energy and reduce emissions by 90 percent in its own facilities.
Yossi Sheffi, director of the Massachusetts Institute of Technology's Center for Transportation & Logistics tells the Wall Street Journal that common standards set through collaboration are more likely to stick than varying targets for different vendors. However, there's still a concern that by having more companies participate could mean that they decide on the lowest common denominator.