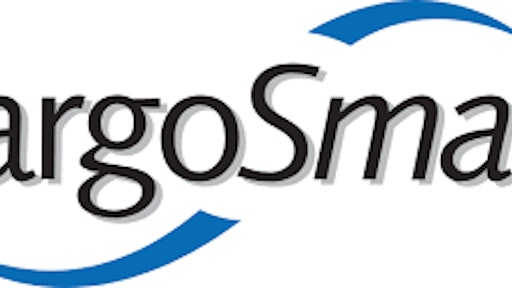 CargoSmart limited, a global shipment management software solutions provider, announced its initiative to develop a blockchain solution for shipment documentation to improve complex supply chain processes. The solution establishes a digital baseline for trusted shipment documentation management across the shipping and logistics industry. Shippers, forwarders, carriers, truckers and customs agencies will have the opportunity to collaborate more efficiently through the platform for a single version of truth and an immutable audit train with low latency.
Shipping document handling processes are complex and include dated process that involve several stakeholders across the globe. In addition, companies in global shipping have very diverse technical capabilities and data standards, exchanging documents in many formats including email, online forms and electronic data interchange (EDI). On average, a single shipment can involve more than 30 documents exchanged by all parties. The documents are often revised multiple times before it leaves the port due to human errors.
CargoSmart's blockchain solution will simplify the shipping documentation process, increase trust and boost efficiency. Connected through a blockchain documentation platform, the shipping ecosystem can reduce disputes, avoid late penalties from customs agencies, expedite documentation turnaround times and better manage detention and demurrage costs. The company expects a 65 percent reduction in the amount of time required to collect, consolidate and confirm data from multiple parties, and will be able to handle shipping data that is repetitive in different documents by leveraging its blockchain shipment documentation solution.
Document handling is extensive for shippers and logistics service providers with specialized cargo. For example, shipping dangerous goods requires numerous certificates to state that declared goods are classified and packed correctly. Some of the shipping document contents are filled repeatedly into different declaration forms. CargoSmart's blockchain solution will help reduce the risk of mis-declaration and will speed up the filing process. When documents are submitted accurately and timely, the cargo can continue to move according to plan.
"Blockchain technology provides immutable records and a trusted network to offer secure and traceable documentation," says Steve Siu, chief executive officer of CargoSmart. "Providing a solution for supply chain parties to auto-fill repeated and verified information can dramatically increase data accuracy and efficiency for the whole logistics process."
CargoSmart has been working with Oracle, who also recently released its own blockchain service. The companies will continue to work together to build comprehensive blockchain networks with breadth and depth to serve key customers.
Companies in this article