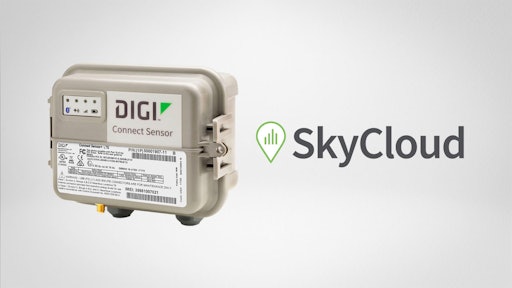 Digi International
Digi International released the latest version of Digi SkyCloud, a state-of-the-art solution for monitoring, analyzing and controlling field data.
"By giving SkyCloud a facelift and further integrating the platform with Digi Connect Sensor+ and Z45 Industrial Controllers, we're providing our customers with an unparalleled level of data reliability, operational predictability and actionable insights," says Brian Kirkendall, general manager and SVP of infrastructure management at Digi. "Powered by reliable data and user-friendly features, these solutions empower our customers to efficiently manage, monitor and control their industrial assets, enhancing visibility and intelligence in all their operations."
From BusinessWire:
The 23.5 update of SkyCloud introduces a range of new features, giving users systems integrations with remote monitoring and control solutions — delivering flexibility and optimal efficiency, making it ideal for industrial, agricultural and environmental industries.
Company administrators can now better manage their deployment and user base.
At the forefront of this release are the introduction of REST APIs and the ability to deploy device configurations across groups of devices. Additional key highlights from the latest SkyCloud release include an intuitive user interface and improved user experience.
"On the tail of the Ctek acquisition, we made a concerted effort to invest in monitoring and control solutions, and the latest SkyCloud release is another exciting step in our focused path forward," Kirkendall adds. "We're excited about the SkyCloud roadmap and the new features that will be rolling out in the quarters to come."