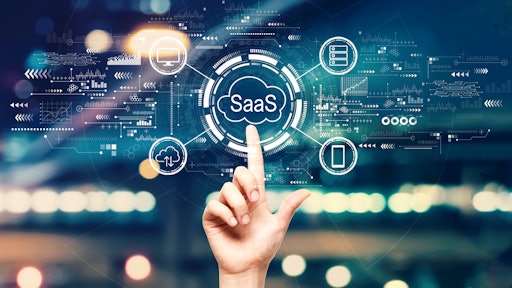 Tierney AdobeStock_513219755
Over 70% of supply chain enterprises intend to adopt, supplement or replace integration technology in 2023, according to new research by Digibee, developed in partnership with CensusWide.
In fact, the report reflects an ever-widening gap between those organizations already leveraging iPaaS and those that are lagging due to a reliance on outdated integration technology, e.g., in-house, on-premises, and legacy systems.
"Once an enterprise integration strategy is implemented, the company is able to achieve significant and meaningful economic efficiencies across the operation that benefit the business," says Peter Kreslins, CTO and founder at Digibee. "For example, integrations that enable innovation now take weeks instead of months. Valuable projects languishing in the IT backlog can finally progress. And a good portion of the IT integration budget previously spent on maintenance and training — over 35%, is redirected to higher value work."
From BusinessWire:
In 2022 report, 94% of respondents did not have a particular integration technology under consideration in their planning.
In contrast, the 2023 results reflect a market that is moving forward quickly in the adoption of enterprise integration, with 71% of respondents actively planning to implement the technology in 2023.
The 2022 survey reveals that 57% of enterprises reported significant, impactful and more than expected downtime. In 2023 this increased to 79%.
It is anticipated that downtime will continue to increase year over year within a shrinking pool of enterprises that must deal with these internal roadblocks.
"Downtime, whether unexpected or planned, continues to cost the enterprise," says Matt Durham, market strategist, Digibee. "Most organizations — especially those without an integration strategy — are already overextended in terms of resources and time. Disruptions to the business only exacerbate this imbalance, cutting into profitability and negatively impacting the customer experience."