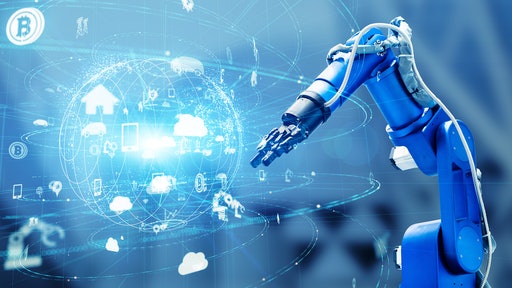 Getty Images
Nearly 51% of survey respondents report having a well-defined Industry 4.0 corporate priority with executive sponsorship, while 49% have already achieved success; 21% are still in the investment stage, according to a report released by Molex and commissioned by Dimensional Research. These results reflect steady progress in the development of Industry 4.0 initiatives across the industrial automation ecosystem.
"It's gratifying to see widespread Industry 4.0 progress, as the Fourth Industrial Revolution is pivotal to fulfilling the promises of digital manufacturing," says John Newkirk, VP and general manager, industrial solutions, Molex. "Ensuring success requires a pragmatic approach, organizational alignment and secure connectivity solutions that drive operational efficiency while boosting manufacturing flexibility and reducing costs."
From PR Newswire:
More than half of the respondents expect to meet their Industry 4.0 goals within two years while one-third believe it will take 3-5 years to reach that milestone.
58% say that digital transformation investments have accelerated Industry 4.0 efforts.
44% of those polled find organizational and cultural adoption barriers hardest to overcome.
According to the survey, the most impactful business outcomes encompass the ability to build better products (69%), reduce overall manufacturing costs (58%), increase revenues (53%), offer products at lower prices (35%) and decrease time-to-market of new solutions (35%).
Among the most anticipated customer benefits are increased efficiency of robots, machines and other manufacturing assets (58%); greater flexibility on manufacturing lines (50%); the use of advanced analytics or digital twins to self-optimize operations (50%); virtual design and simulation of new production facilities before making capital expenditures (42%); elevated labor productivity (41%); and unlocked access to real-time data across facilities (26%).
Other cultural issues impeding success include problems finding staff with data and analytics skills (35%); organizational structures that limit information and systems sharing (32%); underfunded, insufficiently staffed pilot projects (30%); and lack of expertise in connected technologies (28%).