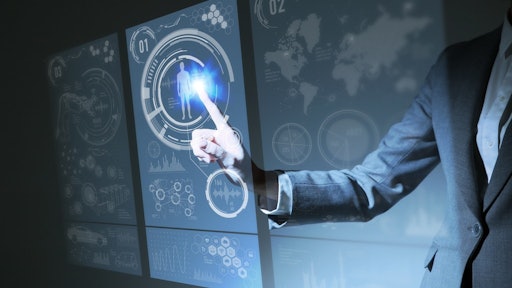 Getty Images
It's never been easier to start using software-as-a-service (SaaS) applications. All it takes is a name, email and credit card. But, while ungated access to SaaS can benefit productivity and innovation, it's also made the job of IT and procurement teams more difficult.
Over half of SaaS spending originates from individual employees and departments in an enterprise, a higher percentage than most purchasing categories. The problem is that decentralized SaaS makes it difficult for IT procurement to paint a holistic picture of their organization's tech environment. Large businesses with more than 10,000 employees have 1,433 applications on average.
To regain control, organizations need to develop a more agile and active approach to SaaS management. With a holistic SaaS management strategy, procurement professionals can help drive technology strategy, improve business outcomes and realize increased cost savings.
Rampant SaaS spending threatens organizational effectiveness
The introduction of SaaS two decades ago fundamentally changed procurement's role. Before SaaS, when an organization needed a tech solution the process could take weeks, if not months. Procurement collected and reviewed RFPs, presented recommendations to internal stakeholders and planned implementation.
Then SaaS emerged and made software more accessible for businesses of all sizes. SaaS is now one of the largest technology segments. Gartner expects worldwide spending to reach $122.6 billion by the end of 2021. Applications exist for almost every business function and with more tools emerging every day.
The proliferation of SaaS requires procurement to be more agile, proactive and strategic. Every 30 days, 10 new applications enter a company's tech environment and four exit active use. Yet most organizations have no idea this happens.
Decentralized purchasing by employees makes application visibility and governance impossible via typical methods. On average, businesses have over 600 applications, but most organizations underestimate the amount of SaaS in their technology environments by two to three times.
Insufficient SaaS management affects your organization's effectiveness and bottom line. The repercussions include:
● Unnecessary spending on redundant applications
● Diminished purchasing power with duplicative agreements and lost opportunity for negotiations
● Duplicate functionality that limits cross-department collaboration and creates silos
● Increased risk of attack or non-compliance due to the presence of shadow IT (SaaS acquired without IT department approval)
Effective SaaS management is an opportunity for procurement to elevate its influence. With remote and hybrid work here to stay, organizations will continue to depend (and spend) on SaaS. As the only group with cross-company, point-of-purchase visibility, procurement can take a proactive and strategic role in managing the growth of SaaS within the organization.
The right tools can actually make your SaaS strategy strategic
SaaS applications are raising the stakes for procurement professionals. On one hand, if SaaS is well-managed and proactive, procurement can become a strategic driver for the organization, fueling business growth and employee engagement. But, without the proper tools, managing the SaaS application lifecycle can cause major headaches — with repercussions felt across the entire business.
SaaS management platforms are purpose-built tools to govern SaaS and drive cost savings. The category of tools only emerged a few years ago but is driving real outcomes for organizations. Its benefits include:
● Centralized visibility. SaaS management solutions with artificial intelligence (AI) can uncover and log all SaaS — especially applications that exist as shadow IT. Some solutions can integrate with products to track purchases as they're made. This also helps your IT team identify which new apps need to be vetted for security and compliance.
● Contract and renewal management. Today, organizations average three SaaS renewals every business day — that's about 45 renewals every month. Again, technology like SaaS management platforms can automate this process and alert you of renewals ahead of time. This visibility helps prevent missed renewals and the associated costs, or autorenewals for tools you don't need. It can also forecast total application spend to help you estimate what SaaS costs your organization year-over-year.
● Strategic insights. SaaS management solutions provide visibility into application usage and function so you can boost profitability. These insights can help drive investment into key technologies your employees need and eliminate those they don't. It also shows unused features or accounts, which helps you identify rightsizing opportunities.
Control your SaaS, instead of letting it control you
The number of SaaS applications on an organization's roster grows with each passing day. Manual SaaS management is an oxymoron — it's nearly impossible to do. Manual tactics lead to shadow IT and duplicate or redundant applications, which costs your organization time and budget.
With the help of innovative solutions, procurement can become proactive instead of reactive and take a strategic seat at the table. Effective SaaS management not only optimizes costs and reduces risk, but provides critical knowledge of application utilization. This knowledge can help you become a crucial driver of technology strategy, benefiting your organization through improved collaboration, innovation, profitability and performance.