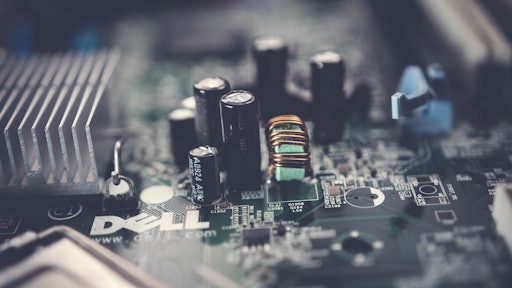 Pok Rie from Pexels
The First Industrial Revolution took shape toward the end of the 18th century. Automation began to grow, and goods started to be produced in mass quantities for the first time. From there on out, the complex, global and digitized retail industry started to evolve. Industrial revolutions named steam, science and computerization followed and further shaped trade into the global and modern system it is today.
Currently, we are on the precipice of what is now called the Fourth Industrial Revolution. A greater form of automation builds, and artificial intelligence enhances capabilities in the supply chain. Software now touches nearly everything in the manufacturing, warehousing and logistics processes, all the way out to consumer purchasing.
While software controls so much of the supply chain, it would not be possible without the assets it enables. Hardware is the body to the software's brain, and the Fourth Industrial Revolution has a more technologically advanced classification of equipment in the warehouse and logistics. The key phrase here is the Internet of Things (IoT), as hardware in the supply chain becomes "smart" and real autonomy comes along.
"Many people think the Fourth Industrial Revolution, or Industry 4.0, refers specifically to advances in automation and robotics, and while that technology is evolving significantly, the bigger hardware trends are in data capture and analytics," says Nick Anderson, principal in the strategic operations and supply chain management group at Kearney. "There has been an explosion of Internet of Things technologies and sensors that can capture and process data from customers, suppliers, products, equipment and personnel. Companies recognize that there is tremendous value in visualizing and analyzing that data and turning it into actionable insights that will enhance the customer experience and boost internal performance."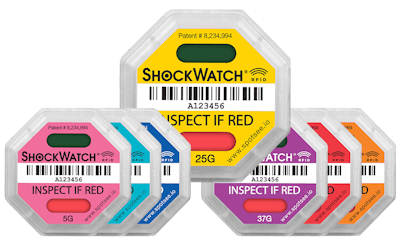 This extensive connectivity is changing the warehouse floor as we know it.
"Hardware innovation is transforming the shop floor in the Fourth Industrial Revolution," says Russell Rasmus, managing director of supply chain and operations, Accenture Strategy. "Hardware designed for 5G/IoT and connected everything is enabling greater overall equipment efficiency and productivity. Digital twin and digital thread is enabling production process simulation and testing, further reducing lead times for new products."
Robotics and drones now join the warehouse and logistics process, turning the actual physical landscape of the supply chain into a futuristic setting imagined previously in science fiction. This year, the floor of MODEX 2020 looked just like one of those sci-fi novels, where machine and man work hand in hand. Technology companies displayed their latest and greatest warehouse robotics systems, changing the repetitive hardware systems into intelligent and flexible equipment capable of completing tasks almost completely by themselves.
"The Internet of Things has improved the connectivity of new and existing technologies associated with the storage of goods (warehousing), inventory of goods, allocations of resources throughout the supply chain (logistics)," says Joe Phelan, chief strategy officer at P3. "Robots and drones are becoming a reality with many new applications for pick and pack and delivery. These solutions are reducing the costs of operations and improving reliability by reducing human error of handling. Data storage along with more efficient use of information in the future via the use of Microsoft's Power BI will open the way for more real-time information and logistics solutions by ensuring assets and resources are fully utilized and available when needed. Artificial intelligence, when combined with enhanced uses and capabilities of data, will enhance the usability of this hardware in the future by providing further productivity improvements."
Some examples of these innovations includes third-party logistics provider Romark Logistics' recent integration of drones for automated scans of pallet barcodes at its distribution center and Coty Cosmetics' use of Universal Robots and mobile carts for pick and pack at its Maryland factory.
Click here to hear more about drones in the warehouse:
Transforming the warehouse
Pick and pack processes, like the Coty Cosmetics example, are more advanced today and will continue to rapidly evolve as more technology enters the floor, much like other processes in the supply chain. Connective hardware, sensors and autonomous equipment push efficiency and increase productiveness on the warehouse floor.
"Warehousing operations are being transformed mostly through automation and sensing technologies," adds Anderson. "Warehouses are implementing automated pick-and-pack solutions, automated storage and retrieval and smart shelf technologies that, coupled with RFID tracking and other technologies, provide real-time data on inventory levels and locations."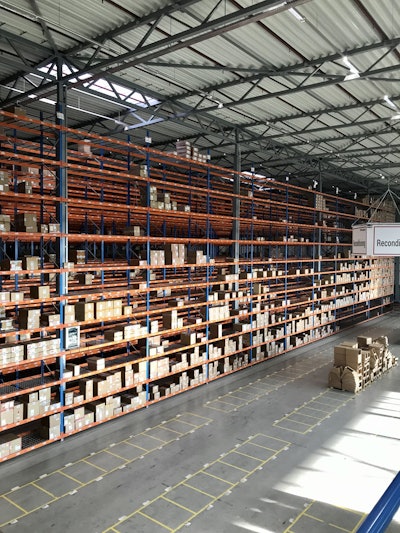 The more IoT integrates onto the floor, the more accurate and streamlined the packing process becomes, putting pressure on those who do not have these processes in place as they will fall behind. In 2018, APQC released a study that showed top performers can ship customer orders 31 hours faster than bottom performers, giving them a competitive advantage that ultimately makes it easier to keep their customers happy, retain existing customers and potentially acquire new customers. In the two years since then, automation has only increased, and since COVID-19, warehouses eye these processes even more.
"Warehousing hardware is focused on automation and accuracy of order fulfillment," Rasmus says. "Hence, hardware is designed for speed and mistake-proofing, picking and staging for delivery. AGVs, minibots, vision analytics, automated material handling is getting more digital and connected to each other to deliver speed and accuracy."
Connectivity in the transportation process came on the scene quicker than in the warehouse because of the use of satellite and GPS tracking. However, indoor tracking grows and can now provide a precise view of the warehouse and where products are thanks to sensors such as RFID.
"Warehousing often requires 'indoor' connectivity with triangulation positioning, whereas logistics often require 'outdoor' long range connectivity with GPS positioning," says Angela Kerr, vice president of product management for SpotSee. "However, the low-end hardware solutions for both warehousing and logistics are converging into battery-less, RFID-enabled sensors driven by the more than 50% annual growth of RFID readers."
The supply chain process from the warehouse all the way through the logistics and transportation process should be enabled with connectivity, as customers expect a modern relationship with partners, which includes excessive transparency and efficiency. For the warehouse, this means racks, material handling systems robotics and other handling equipment such as forklifts that are both autonomous and non-autonomous, according to Phelan.
Upgrading the fleet
For the logistics process, the Industrial Revolution 4.0 means a more technologically advanced fleet. This includes driverless delivery vehicles, which may be far away from becoming commonplace, but are absolutely a reality. Geo-location sensor technology is a trend seen throughout fleets today, which helps provide that significant level of transparency and visibility partners are looking for today. Customers want to know exactly where their shipments are in real-time.
In addition to this visibility, technology integration into fleets can help with route optimization, assisting drivers in finding the most efficient path, says Anderson.
These aspects and customer demands are important when it comes to hardware, as logistics companies make investments into equipment that have this high level of connectivity. The more equipment can interact with software, the more insights it can provide if accurately integrated with artificial intelligence.
"Logistics hardware is focused on track and trace to provide dynamic visibility and condition of product as it reaches the customer," Rasmus says. "Hence hardware is being designed for IoT, satellite tracking, edge analytics to deliver dynamic tracking and product status."
Connected hardware in the logistics process is a significant avenue for customer quality assurance. If a problem occurs during a shipment, not only can a partner be notified quicker, but it is also simple to track how this problem occurred.
In addition to preventing or recovering from problems, the growth of IoT in logistics significantly helps in the reverse logistics industry, which has become busier in congruent with the increase in e-commerce.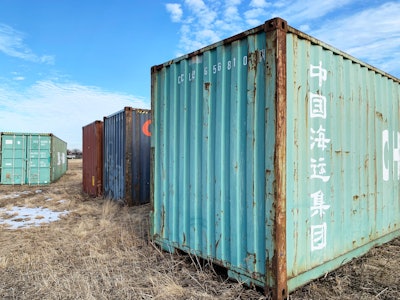 "Logistics, which includes warehousing, will include the customer interface, transportation and delivery solutions, reports and business intelligence and solutions for handling returns otherwise known as reverse logistics," says Phelan. "These solutions are mostly aided by the Internet of Things and various hardware solutions involving laptops, iPads, wearables, scanners, self-service devices and others. The common thread for the hardware of both warehouses and the rest of the logistics system is information. Integrating information and making it available real time with full visibility of the most important KPIs and up-to-the-minute reporting and information needed to aid in the decision- making process will reduce your costs, improve your quality and improve your overall customer service."
COVID-19's impact
The supply chain has slowly adopted these technologies, making the gradual evolution toward the Fourth Industrial Revolution. But, in March, this evolution was upended – more accurately, fast tracked – when the Coronavirus disease (COVID-19) hit the United States and stretched the supply chain extremely thin.
Despite a global pandemic, essential goods still need to be moved. While many companies suffered setbacks, having to immediately move most of their workforce remotely and limiting physical interaction within the warehouses and throughout logistics processes, those with automations and digitization processes in place experienced less. The expectation is that many companies in the supply chain will investigate low-touch digitization in the near future and those who already planned to integrate these processes fast tracked them.
"Most Industry 4.0 technologies are 'low-touch' by design, and thus are a great fit for a company's COVID-19 response," Anderson says. "One category that has gained traction immediately are wearable devices. Wearable geofencing solutions are being implemented to alert employees if they are getting too close to one another, and also track employee movement as a form of contact tracing if an outbreak does occur. Also, wearable augmented reality and video display glasses are being introduced to enable remote maintenance and remote site visits, so outsiders do not need to travel to a facility and risk contamination."
"I would say there is an increased need for resilience, flexibility, agility in the warehouse operations and proactive deflection of risk due to COVID," adds Alberto Oca, partner at Kearny, strategic operations transformations. "This has led to shippers accelerating allocation of capital specially for deployment of robotics (e.g., AGVs, AMRs, etc.), augmented reality devices (e.g., smart glasses) and bionic enhancements."
In addition to physical and social distancing, the COVID-19 pandemic also shined a light on the need for manufacturers and companies in the supply chain to be flexible and resilient. This is another area that technologically advanced hardware helps.
"The pandemic continues to fuel innovation across every sector," Rasmus adds. "CV-19 forced many organizations [to] realize early on the need to be flexible and adapt quickly to crises. Companies have learned that this rapid response requires flexible and energy efficient hardware to quickly change priorities and fully meet crisis demands, speeding up many organizations' adoption of digital transformation plans.
"For example, manufacturing assembly lines producing cars changed overnight to producing ventilators. The pandemic has made every company became a health company," he says. "This has resulted into demand of flexible manufacturing processes and tools that can help companies change their entire product portfolio to cater to new customer needs. Flexible production lines that can be programmed and tested using digital twin and digital thread are being designed to make the shop floor more agile and flexible."
Unfortunately, the pandemic continues to rage on, driving the supply chain to adopt a new way of operating during a "New Normal" instead of the temporary time period that many believed would be over within a month or two. As customers continue to try and keep their distance, reducing the number of trips made to brick-and-mortar locations, the need for shipped packages continues to remain in high demand. In addition to the increase of essentials or variety of everyday product shipments, numerous new products such as testing kits, temperature monitoring devices, personal protective equipment, sanitization systems and more are constantly being moved in the supply chain.
As the need for these products to be moved continues, so too does the need to social distance as well as the need for extreme efficiency, pushing a greater need for connectivity, says Kerr.
Likewise, this becomes the New Normal, a greater demand for hardware that can support this connectivity grows.
"Hardware demand has increased as a result of social distancing requirements leading to more work-from-home, more no-touch requirements for safety, increased e-commerce and increased tele-services," Phelan says. "High demand for these needs have resulted in more investment for hardware solutions that will aid all of the new requirements for the way we now do business with each other. Using devices for temperature checks, monitoring movements within an office complex, using all the traditional common use devices without the touch at airports, airlines, hotels, shipping facilities, retail outlets, gas stations - you name it - will increase the demand for supporting hardware, and the overall functionality will enhance as a result of ongoing technological improvements. All of these increased uses for hardware will result in quality of life improvement only if aided with having the right information, at the right place, at the right time. Having robust information to ensure a seamless and efficient experience will increase the demand for business intelligence and as a result will enable users of hardware needed to support the logistics management system to have a more productive end to end experience."
The downside of innovation
As the Fourth Industrial Revolution makes a positive impact on the supply chain and the way we do business, it is not without its growing pains, which have only been exacerbated by COVID-19.
"Companies must continually adapt to global supply chain challenges that have only been magnified by the COVID-19 pandemic," Rasmus says. "Those companies that prioritize agile, resilient supply chains will be well-positioned to adapt to these changes in real-time. A recent Accenture survey of 900 companies across the globe showed that only 10% of those surveyed are transforming their supply chains in a way that contributes to customer-centric, purpose-led growth. Organizations that aren't prioritizing the customer in their decisions will not see maximum return on investment. A separate but related Accenture survey found that 64% of companies were not seeing a boost to revenues from digital investments. As companies continue to invest in digital technologies across the supply chain, it's essential that these investments are maximized across the organization— cross-department collaboration will increase efficiency and deliver results on investments made.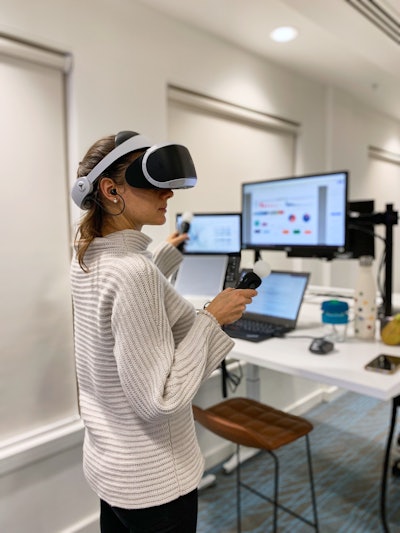 "Multiple external factors, including geo-political situations, natural calamities and regulations is driving complexity in global supply chains," he says. "Trusted supplier networks need to be changed overnight due to these factors with ever growing scarcity of resources, talent and skills. Intelligent supply chains also require a different talent pool that is scarce and high in demand."
As these new technologies enter the field, many companies experience what is known as "shiny object syndrome" and gravitate toward new and trending technologies without evaluating if it will actually benefit their operation or how it will integrate into their processes.
"We have seen two main challenges companies face on their Industry 4.0 journey," Anderson says. "The first is that often technologies are not fit for purpose; companies implement new devices without considering the business problems they are trying to solve. The second challenge is regarding the skills gap; many companies do not have the internal knowledge or capability to effectively procure, install, operate and maintain this technology. A good transformation must be built on top of business strategy, and must include plans to upskill the workforce to interface with new technology."
Additionally, Kerr details the costs associated with implementing these new technologies. While many companies may tend to look at lower cost IoT systems, this may come with its own set of problems.
"Low-cost connectivity in the supply chain is difficult to maintain and may often require more than one technology," she says. "The environmental robustness of low-cost batteries used in powered devices does not fully meet the demands of the global supply chain. However, this can be partially solved by using battery-less RFID and sensor technologies."
"Simplifying big data by using tools like Power BI is useful for spotting trends in the business and proving real-time drill-down capabilities for more robust analytics," Phelan says. "However, the organization must be equipped with capable process improvement engineers that can understand the inter-dependencies of all the moving parts in a supply chain or business process and have a continuous improvement mentality. A continuous improvement mentality is most useful if focused on value creation for the customer - e.g. reduction of costs and improvements in quality/reliability enabled by technological improvements to the process. Companies must apply new technologies to re-engineered processes to get the biggest returns on capital employed. Simply applying new technology to a current process will not give you a competitive advantage."
COVID-19's influence on accelerating the Fourth Industrial Revolution will likely be long lasting and hardware will grow its capabilities far beyond the conveyor systems of the recent past. New processes will fall into place and companies will determine how technology can best fit into their operations for a more streamlined system. If done right, this next generation of industrial equipment could dramatically impact the supply chain for good for years to come.
Companies in this article