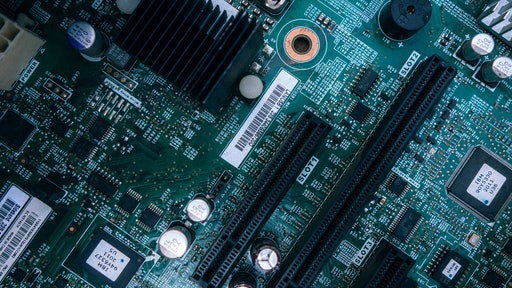 Getty Images
enVista acquired HCM Systems to expand its automation capabilities.
"Demand for automated solutions has never been greater due to surging e-commerce demands, coupled with ongoing labor shortages. enVista and HCM's combined expertise across process optimization, labor management, facility design, engineering, robotics and systems selection and implementation will optimize manufacturing and distribution operations and accelerate time to value. This acquisition also strategically expands HCM's and enVista's global growth, client base and revenue opportunities," says Mike Kasperski, SVP of automation at enVista.
"This acquisition is strategic in nature, strengthening enVista's position as the only physical and digital commerce solutions provider in the market. We look forward to bringing HCM's capabilities into enVista's enterprise suite of solutions and adding their talented team to ours," adds enVista CEO, Jim Barnes.
From Yahoo! Finance:
enVista's

DC optimization and automation solutions include process optimization, workforce management, facility design/build, engineering, robotics proof of concept and implementations, systems selection and implementation and more.
"My grandfather founded HCM in 1962. As the third-generation owner-operator, it has been vitally important for me to strategically grow HCM in a way that best serves our clients and associates and honors our company's heritage of client service. As a long-term partner of enVista, we have had the opportunity to work side-by-side with their leadership and project teams and observe their talent, integrity, passion and commitment to delivering client results. We are very proud to officially join enVista. This move will bring added value to our HCM client base that will benefit from a single solutions partner to solve their complex supply chain and commerce challenges, and our associates will certainly benefit from expanded professional growth opportunities. I am excited for what the future holds for our combined organizations," says Charlie Hillebold, president of HCM Systems.