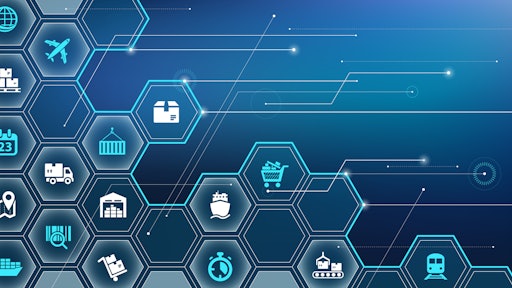 j-mel/stock.adobe.com
It's estimated that the healthcare industry has lost 20% to 30% of its workforce during the last two years. Clinicians, as well as non-clinical professionals, across financial and operational departments, cite exhaustion and burnout as reasons for voluntarily leaving the workforce.
This news underscores the findings of a recent survey from GHX, in which U.S. healthcare leaders named staff burnout and labor shortages as two of their greatest operational concerns. To address the challenges, the survey also found that:
80% of respondents plan to increase automation to enable their staff to perform their jobs more easily and efficiently.
Automation can be particularly helpful for supply chain professionals, who worked around-the-clock during the first year of the pandemic to secure necessary personal protective equipment (PPE) and continue to seek solutions to ongoing and often unpredictable supply shortages.
Hospitals and distributors continue to manage hundreds of backorders, from construction materials to medical supplies, every day.
While automation cannot solve all the upstream supply chain issues challenging businesses and industries worldwide, it can help supply chain professionals minimize the amount of time spent on order and invoice exceptions and manual and repetitive tasks. Less time spent on routine work frees up time to address immediate shortages and take steps toward building a more resilient supply chain for the future.
Identify and Automate Manual Workflows
Below are a few examples of areas where hospital supply chain executives can automate and streamline workflows within the supply chain to make the daily jobs of healthcare workers more efficient and productive.
1. Price Discrepancies
Based on data from the GHX exchange, pricing errors are the most common order exceptions and require more time to resolve than other discrepancies. Across manufacturers and hospitals, a single price discrepant order can require manual intervention by as many as eight different individuals, reducing productivity and increasing Days Sales Outstanding. Using automation tools and advanced EDI transaction sets (e.g., the 832 price catalog file) can help enable continual price synchronization between suppliers and providers and prevent discrepancies from occurring in the first place.
2. Electronic Invoice Presentation and Payment (EIPP)
Price data synchronization can also help reduce invoice exceptions, which also require manual intervention by providers and suppliers. Based on GHX data, the use of electronic invoices (e.g., 810 transaction sets) can reduce the amount of time it takes hospitals to pay suppliers from an average of 15 to 60 days to fewer than 5 days. GHX data also shows it can cost more than $30 to process a paper invoice and pay with paper check -- costs that can be reduced or eliminated with EIPP automation. Automation can also reduce data entry errors that can create further
downstream challenges requiring manual intervention. Automated transactions improve invoice accuracy, reduce cycle times and cut costs.
3. Inventory Management and Point-of-Use Capture
The critical shortages experienced during the pandemic and beyond have reinvigorated industry interest in better inventory visibility and the use of tools to automate processes from inventory counts to capturing consumption at the point of care. The latter can be particularly helpful for nurses who have responsibility for accurately documenting the clinical supplies used in patient care, which can be a difficult real-time task during operating room procedures. Accurate documentation can also help hospitals improve charge capture and lay the groundwork for more effective demand planning and forecasting, which can lower costs across the supply chain.
Use Data to Drive Value, Forge New Paths
Automation is about more than just replacing manual work. By automating processes, providers and suppliers are creating a digital record of their business transactions, which can facilitate more collaborative planning. Better data about which supplies are being used, in what locations, by which clinicians and on which patients can also support real world evidence generation about the role of supplies in improving the cost and quality of care.
Clinicians rely on their supply chain partners to provide this data, which they can use to standardize on best practices, thereby reducing variation in care and associated medical errors. Product standardization efforts also help hospitals negotiate better pricing based on higher volume commitments and reduces the burden on clinical and supply chain staff to manage multiple devices.
Beyond reducing repetitive, time-consuming manual tasks, automation supports the rise in stature for supply chain departments from simply an expense center to one that can help improve the clinical and financial performance of hospitals. To reap the benefits of automation, the industry must ensure technology is truly enabling people to work more efficiently and reducing the number of problems that require time-consuming workarounds.