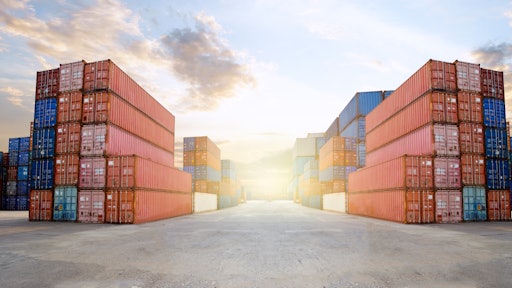 TMLsPhotoG - stock.adobe.com
Following the closures required in response to the global pandemic, holiday shoppers experienced product shortages and shipping delays while on the hunt for the perfect holiday gifts. Given the continued supply chain disruptions, consumers now associate holiday shopping with delays and uncertain product availability; however, inflation has emerged as a new variable impacting this year's holiday season.
As brands navigate peak season, they should be mindful of how consumer sentiment has shifted over the past year and strategize how to meet customer expectations. Additionally, brands should factor in ongoing transportation disruptions, labor challenges and inventory shortages or surpluses. Managing these factors will enable brands to pivot where needed and ultimately deliver a successful holiday season for their customers and themselves.
Box and hold: Tackling inventory surplus
During the last peak season, there was significant uncertainty around order fulfillment, inventory availability, and timely shipping and delivery. Fast forward to today, brands may have excess inventory largely driven by inventory purchased for the last holiday season that did not arrive until December and January. And now, with competitors offering deals and discounts, some brands have added promotional sales across the latter half of the year while maintaining focus on the holiday season.
That said, the market remains unpredictable as consumer spending and confidence grapple with inflation and talks of a recession continue. As a result, brands are weighing trade-offs in offering discounts versus preserving margins and consumers are debating whether to spend on items that are "nice to have" but not necessary. Concurrently, some brands are having still difficulty procuring merchandise, causing a direct impact on the customer experience.
If consumer confidence drives lower buying, a possible scenario is that that brands are unable to sell trendier items this season which they would not want to carry over into 2023. In that case, they will likely be looking to liquidate and take lower margins rather than continuing to carry. Ultimately, the most important focus should be agility and being prepared to react to consumer behavior and still achieve targeted financial results.
Establishing delivery timeframes
In 2021, 57% of consumers planned to shop earlier compared to 2020. Meanwhile, this year, 41% of shoppers plan to begin shopping ahead of Thanksgiving. This trend of early buying has been primarily driven by heightened attention on inventory availability and scarcity and the large possibility of delayed shipments and delivery. In fact, more than ever shoppers expect quick delivery with one in three (33%) stating that the most reasonable timeline for when they expect holiday gifts ordered online to be delivered is 2-3 days.
An important strategy is for shippers to start their forecasts as early as possible and work with the last mile delivery providers to ensure they have capacity allocated for the expected volumes. As those forecasts evolve, frequent communication on changes in volume, shipping profiles and delivery zip codes should offer agility to react and adjust capacity.
Another approach is to ensure shippers have the appropriate portfolio of last mile carriers available to support the order volumes. Since the pandemic started, the industry has witnessed constraints in the major carrier and regional networks at different times. With a strong diversification strategy, order volumes can be shifted to avoid those bottlenecks and keep packages on track to arrive at customers' homes when promised.
Leveraging 2021 learnings to inform experiences and forecasts
Due to delays and other challenges, consumer research shows that 60% of shoppers are willing to purchase items that are not from their usual brand or retailer to receive them faster. As brands navigate peak season, consumers continue to expect a seamless buying experience with products available when and where they want them. Brand loyalty is wavering in the face of delays and shortages and the best way to ensure brands and retailers do not lose customers is to take current and upcoming inventory volumes and anticipate demand to avoid presenting out-of-stock messages to consumers.
A recent industry survey revealed that 66% of consumers experienced items being out of stock last year, while 40% noted they did not receive items on time. In 2020 and 2021, many brands started adding messaging to their webstores about possible delivery delays at the start of the pandemic and over time with supply chain sourcing delays, labor shortages and capacity constraints on delivery, these messages have remained on most websites and have been added to many customer e-mails. Throughout the peak window, messages can be updated frequently to let customers know when they may see a delay as well as the duration of that delay. Providing consumers with visibility into their orders helps maintain loyalty so brands should continue to invest in the customer experience post-purchase.
During peak shopping days like Singles' Day, Black Friday and Cyber Monday last year, brands, retailers and third-party logistics providers were ramping up hiring efforts. In addition, November sales events called for more staff; however, in previous years this same level of staffing needs was typically observed after the first week of December. Ultimately, this unexpected cycle drove up costs in retail operations and supply chains as wages became artificially inflated and leaders were not sure when to add or reduce labor. Brands should lean on last year's hiring trends and leverage market indicators on consumer spending and confidence and employment figures to inform their hiring strategy. Peak season has proven to be unpredictable but having a solid plan in motion aids when agility is required.
Implementation and looking forward
With the increase in e-commerce spending, it has been tempting to believe in the "endless aisle" and to broaden product assortments and adjacencies. Given that sales typically follow the 80/20 rule, brands and retailers should focus on the top sellers that deliver 80% of the sales and improve their supply chains to keep those items in stock.
Preserving the most loyal shoppers and typically high value customers while driving better overall financial health is the end goal. As such forecasting demand and labor, managing inventory, anticipating delays and setting expectations with customers is crucial to having a successful peak season. Despite current market volatility, brands who understand today's consumer will thrive.