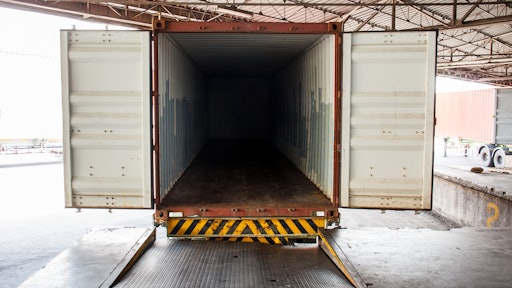 DGPhotoStock/stock/adobe.com
You often see "buyer beware" as a disclaimer when shopping for goods. But, when it comes to third-party storefront and delivery platforms for retailers, "seller beware" might sometimes be more appropriate.
There are now numerous third-party storefronts in the marketplace, based on a concept originally pioneered by the likes of DoorDash, Grubhub and Instacart. They accept online customer orders and deliveries on a retailer's behalf, instead of customers buying directly from the retailer's own storefront.
Over the past decade, many retailers have embraced the idea of selling their goods, start to finish, through someone else's app. But with e-commerce increasingly dominating consumer preferences, third-party storefronts may no longer be a retailer's best option.
Third-party apps promise to add value by offering retailers access to what's often a large pool of potential new customers. What retailers might not realize is that this added value can come at a significant cost– both financially and in terms of customer relationships and data.
Commissions, fees and product mark-ups
Many retail and food categories have only small profit margins. So, when third-party storefronts charge large fees, it can really cut into those precious profits. Often, too, the pricing isn't very transparent, with numerous hidden charges.
Listing products on a third-party storefront and using the storefront as your delivery platform comes with a commission fee of anywhere from 10% to over 30%. There might also be a "marketing" charge of up to 20% or a "technology support" fee.
Third-party storefronts often charge retailers a comparatively low delivery rate, but some of these platforms help cover their costs by marking up prices on retailers' products, often without informing the retailers. This may result in retailers unknowingly losing price-sensitive customers.
Other third-party storefronts make "free" delivery promises they can't keep, doing damage to their own brands and the retailers and restaurants on their apps. Grubhub's delivery network, for example, struggled during a recent promotion that offered New Yorkers a free lunch but left many people hungry (and hangry).
Not offering a branded experience can cost you
Even amid the disruption to retail and supply chains over the past decade, one thing remains constant: Every customer touchpoint is a win/lose moment for a retailer's brand. That's as true for the delivery as it is for the storefront.
As online shopping becomes the norm, creating a quality e-commerce experience is even more important because it will be many customers' only experience with a retailer. So, retailers should never underestimate the value of being able to offer a branded delivery experience– from the storefront to the doorstep.
Customers expect an easy and convenient experience, from placing the order and selecting the delivery mode, to tracking progress and the driver arriving at the right place and time. If one or more touches in the chain break, you've hurt or even lost the customer's trust. And once lost, it can take three times the effort to win it back.
Why give away valuable customer data?
When a retailer's online customer orders are placed through a third-party storefront, the storefront co-opts all the benefits of the customer purchase data, which typically isn't shared with the retailer. This means retailers are missing out on valuable insights from consumers' behavior as they shop, decide what to purchase and eventually complete their transactions.
Without knowing how customers are using a storefront, a retailer can't quantify its importance or learn how the experience can be improved upon. Being cut off from crucial customer data also limits the retailer's insight into overall purchasing trends, which hinders business planning and decision making.
There are marketing implications as well. When retailers don't have access to personalized information from the buyer journey, they can't continue marketing to customers, following up with emails or using targeted ads to spur interest in extra purchases.
Alternatives to the third-party model
Rather than surrendering customers to a third-party storefront, if a retailer has their own e-commerce system, they remain in control of the customer experience. So, for example, they choose when to offer promotions, when to raise or lower consumer charges and which last-mile delivery solution will be used.
Looking beyond third-party storefronts doesn't mean you have to build it all yourself. Nowadays, there are other types of e-commerce and delivery solutions that are just as easy to set up, but let retailers hold onto their customer relationships, data and more of their profits.
Smaller retailers can consider plug-in solutions like Shopify. These allow the retailer to retain control of the online customer experience and can seamlessly integrate with a standalone last-mile delivery solution like Roadie.
When choosing a delivery partner, retailers should look for one that offers competitive, transparent pricing, and a flexible, reliable fleet that allows you to meet unexpected spikes and lulls in demand in any market, at any time. National reach is important as well, including in smaller towns and rural areas, if that's where your customers are. Retailers that sell big, bulky, heavy or oversized goods will want to look for a delivery partner that supports items of any size. Some delivery partners also offer a white-label option, so that a retailer's brand can always stay top of mind with its customers.
For the many retailers still lagging behind on e-commerce, selling products via a third-party storefront might seem less daunting than setting up their own e-commerce systems from scratch. But having your own storefront and branded experience is now much more achievable than when third-party apps first hit the market and is often the smarter choice.