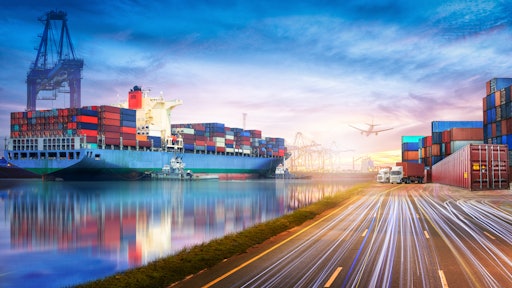 enanuchit/stock.adobe.com
With another round of COVID-19 lockdowns across China and tremendous disruption due to global conflict, industries must rethink their supply chain strategies to both overcome current challenges and ensure resilience in future. Moving forward, organizations that continue to rely on legacy systems will fall behind digital-native and digitally transformed organizations that have future-proofed their supply chain processes, and others will see the results of the supply chain investments made during the pandemic. From technology implementations to strategic partnerships, the year ahead is set to be a turning point for companies in establishing supply chain resilience in the long run.
New tech like low-code/no-code will enable innovation and agility
Companies can kick-start innovation in their supply chain operations by reevaluating their tech stack. Solutions for digitizing supply chain processes not only provide the visibility needed to more effectively react to disruptions, but may also be key to avoiding them entirely. An example of a technological innovation that drove efficiency for businesses includes low-code/no-code platforms. Because these platforms do not require extensive coding knowledge or complicated service contracts, business leaders will benefit from these highly configurable platforms for supply chain operations. They can also be personalized at scale for unique business needs, allowing for collecting and analyzing much-needed data. The requirement for accessibility and configurability, combined with the ongoing shortage of programmers and developers, will lead to an even greater explosion in demand for low-code/no-code, enabling businesses to streamline application development and deployment, including digital solutions from enterprise resource planning (ERP) to product lifecycle management (PLM).
M&A as both a business solution and a technology strategy
For those that may not have the means to develop their own technology in-house – a limitation that is exacerbated for many with the ongoing technical skills shortage – mergers and acquisitions (M&As) will be a significant strategy. Logistics company Loadsmart, for example, acquired two freight technology platforms in 2021 to boost supply chain transparency and reduce empty miles. The past two years taught organizations that the global supply chain can turn on a dime – take the Suez Canal obstruction which held up an estimated $9.6 billion in trade each day – so visibility into existing operations and agility for pivoting is key when it comes to remaining resilient. M&A can enable companies to implement established technology and processes, circumventing the time and investment required to build in-house systems from scratch. Beyond technology, supply chain M&A for geographic and product line expansion, as well as acquisitions of logistics and distribution providers, can enable some companies to take back control and mitigate their risk going forward.
Partners as the final unifier of supply chain breakdowns
While the right technologies can streamline existing supply chain processes and provide transparency into operations, the pandemic exposed the cracks in organizations that had achieved various stages of digital transformation as port congestion and other bottlenecks resulted in unprecedented delays. With an ever-shifting supply chain, a robust, shared risk model with strong partnerships is crucial for mitigating potential issues and ensuring agility in the face of disruption. Furthermore, companies that invest in strategic partnerships throughout the supply chain will be able to not only distribute risk, but effectively respond to changing market demand. For example, to address growing demand across stakeholders - from investors to consumers for sustainable practices and reduced carbon emissions - shippers can partner with logistics and distribution providers to bring inventory to warehouses closer to order destinations.
With lessons learned from the past two years, businesses are increasingly realizing the importance of being nimble in their supply chain operations. Digitally-transformed brands will have the upper hand when it comes to supply chain processes, but it will require a combination of innovative technology and strategic partnerships to ensure true agility in the face of disruption and changing consumer demand.