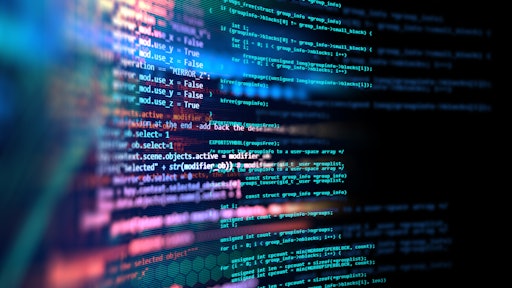 monsitj - stock.adobe.com
In today's interconnected world of volatile consumer demand patterns, the term "supply chain" has become somewhat of a misnomer. A chain suggests rigidity, linearity and defined linkages whereas today's evolving manufacturing landscape requires brands and suppliers to create fully circular, interlocked supply networks based on malleability, adaptability and flexibility.
To assert agility across all phases of operations, many brands are digitizing their supply chain networks so they can gain a full-circle, 360-degree view of where suppliers stand in terms of quality, social and environmental compliance standards.
The problem with supply chain management today
Legacy supply chain strategies take a "comply or die" approach, with brands largely focused on managing factory suppliers through top-down, one-way communication. In this model, final inspections determine penalties for product defects. Defects are often documented manually, by pen and paper, and then communicated via email three days after the inspection takes place.
While this model is designed to minimize costs, reduce inventories and maximize resources, the time of reckoning – the moment of truth for whether or not a supplier is meeting standards – is placed too far down on the supply chain lifecycle. When a problem is finally detected, it's often too late to rectify without additional expenditures.
Geopolitical events and economic trends of the past decade have accentuated these long-running challenges many buyers face when it comes to managing quality and compliance standards in their supply network. But with two recent back-to-back industry-changing, disruptive events – first the US-China trade war followed by the unprecedented Coronavirus disease (COVID-19) pandemic – an even brighter spotlight is illuminating the obstacles brands face in mitigating emerging risks in their supply chains, highlighting how underprepared they are to respond to evolving consumer behaviors and demand patterns.
First came the trade war
Since 2018, the ongoing US-China trade dispute has driven many brands to shift supply chain activities from China, especially at the final product assembly and finishing stages of production. Faced with a new reality of stifling high tariffs, U.S. brands – especially in the most impacted industries like automobiles, technology and agriculture – have been grappling with implementing cost-effective strategies, often finding underlying risks for quality and ethics in less mature manufacturing markets.
Measuring the impact of the US-China Trade War prior to COVID-19, a QIMA Barometer Report from Q1 2020 found that inspection demand in China had dropped 14% year-over-year among U.S. buyers in 2019, with demand subsequently skyrocketing in alternative markets in Southeast Asia (up 9.7% year-over-year) and South Asia (up 37% year-over-year). However, the Barometer also reported that ethical performance was more likely to suffer in regions that experienced an influx of buyers, tracking a 4.3% year-over-year drop in ethical scores in factories in Southeast Asia and a noticeable 7.1% year-over-year drop in Bangladesh. As brands forge ahead to new sourcing frontiers, it often comes at the expense of consumer safety and supply chain ethics.
Then COVID-19 paralyzed supply chains
As if wrangling tariffs weren't enough, China factories closed their doors in early 2020 in an effort to quell the spread of COVID-19. Soon, factory shutdowns spread to other parts of the globe. Brands largely found it difficult to circumvent production delays, source new suppliers quickly and cost-effectively meet unstable customer expectations.  
The supply chain landscape changed drastically in a short period of time and many brands have been unable to respond in ways that protect quality and ethical standards. With brands in "survival mode," there is further strain on ethical compliance in global supply chains. QIMA's Q4 2020 Barometer Report found that brands are more likely to prioritize cost saving over sustainable sourcing. Likewise, factory ethical scores have dropped 4.5% year-to-date compared to 2019 averages, with approximately 62% of factories needing remediation on a variety of issues, including health and safety, working hours and wages, waste management and more.
Now brands are digitizing to stay ahead of the pack
2020 has ushered unprecedented shifts in consumer demand, so it's not surprising that some brands are suffering. Demand has significantly dropped in certain sectors, risen in others and, in some cases, consumption has rapidly migrated to online channels. These profound disruptions have added even more complexity to an already complex ecosystem, compelling brands worldwide to completely reimagine the supply chain strategies and processes they have grown accustomed to following. Brands are being challenged to think creatively to meet these demands.
In a July 2020 survey of over 200 brands conducted by QIMA, two-thirds of respondents reported that the pandemic has accelerated their company's resolve to digitize their supply chain in 2020, including the use of new digital and remote solutions.
Brands are finding that relying only on end-of-production inspection is not a sustainable approach to quality production in today's world, especially when travel is halted for extended periods. To this end, businesses must move away from the 'comply or die' approach and establish true partnerships with their suppliers and factories: empowering suppliers and improving supply chain transparency and quality throughout the entire production lifecycle – from samples and raw materials, to inspections in consumer stores.
Reimagining and future-proofing supply chains
But, to deploy a new model that empowers their network of suppliers, companies, brands, retailers and buyers will need to invest in solutions that help them achieve multi-dimensional visibility, map risks and identify quality and compliance issues in real-time. How will brands go about their supply chain management and strategy differently?
Even before the travel restrictions of COVID-19, it was not feasible for brands to have constant physical presence at factories. However, digital solutions can give brands a single, holistic view of their entire supply chain across quality compliance, corporate social responsibility, sourcing teams, inspectors, suppliers, warehouses and stores.
A centralized digital platform can offer brands and retailers the consolidated and actionable data and analytics they need to monitor the individual performance of each supplier and inspector on the ground. This guides decisions on where and when to send in-person inspectors or if they can enable factory self-inspections. It lets brands know if they should keep or cut suppliers and improves quality standards in a more efficient way, including early defect detection and prevention.
An integrated, holistic view essentially lays the framework for brands to revamp how they onboard suppliers and train those within their networks. By developing standardized and customized workflows and checklists for inspections and audits, brands can better energize their suppliers and ensure industry standards and best practices are followed across their supply chain footprint, including factories, raw materials suppliers and vendors. Digital platforms can also collect data more efficiently, allowing brands to deploy corrective action plans through real-time communications and risk analysis to anticipate potential defects.
Fundamentally, a digital approach to supply chain managements changes the relationships brands and retailers have with suppliers. It's no longer strictly a client-vendor contract. Companies now have the technology to gather all of their supply stakeholders in a single platform for enhanced collaboration and improved quality production, bolstering supply chain resiliency in uncertain times.