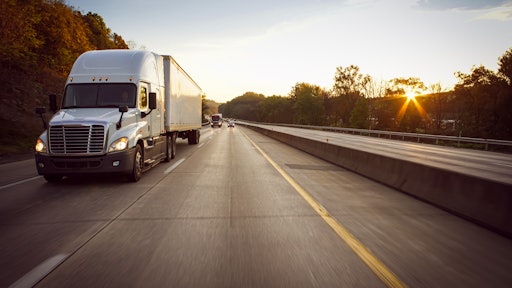 5m3photos
Transfix and project44, both transportation solution providers, announced a multi-year strategic partnership. Together, the two industry leaders will jointly innovate on new transformative capabilities for the logistics industry, reflecting their mutual commitment to deliver technology solutions that empower both shippers and carriers.
"We are constantly looking for ways to reimagine freight and bring innovation to our end-to-end digital supply chain solution; project44 likewise understands and shares our vision for the future of freight. We are together aligned on the critical importance of creating transparency and efficiency through technology and data -- our partnership will be game changing for the transportation industry and our mutual clients," said Lily Shen, CEO and president at Transfix.
The partnership launched with an integration enabling improved freight visibility -- more critical than ever as shippers navigate rapidly fluctuating demand, heightened customer expectations, and evolving COVID-19-driven supply chain challenges.
"We've always been focused on solutions that work for the entire transportation and logistics ecosystem. Which is why it's crucial we partner with providers like Transfix, known for both its innovations in freight and its unique network of high quality, trusted carriers," said project44 founder and CEO, Jett McCandless. "With our initial ELD integration, we are solving a key pain point in the industry -- for both shippers and carriers -- that's only been exacerbated by the pandemic. This is only the beginning, with many impactful joint solutions on the horizon."
This initial integration enhances Transfix's mobile app-based shipment tracking technology with ELD-based visibility powered by project44. Now, Transfix shippers benefit from more robust tracking data that leverages project44's machine learning for predictive ETAs -- enabling firms to more efficiently manage their supply chain. For Transfix core carriers, the p44 integration enables fleets to track via ELD and dispatchers to simply confirm which trucks are assigned to which shipments -- eliminating manual tracking errors, reducing the lift for drivers, and offering a much more efficient process, all while better serving the nation's top shippers.
The partnership comes on the heels of a recent wave of innovation for both companies. Most recently, Transfix launched its Core Carrier Program program as well as Fleet Planner, a novel software solution for carriers that provides dispatchers with a one-stop-shop for managing fleets. In addition to broadening its visibility integrations and offerings for carriers, project44 has added air freight and groupage visibility, as well as expanded global ocean coverage to become the only visibility company to provide one seamless global and multimodal experience. The company has also added collaboration, automation and predictive insights capabilities across its platform.