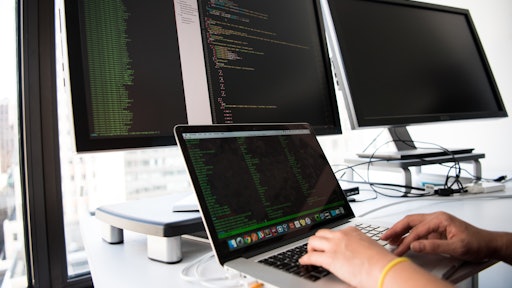 Christina Morillo from Pexels
Elemica Announces Matt McAluney as Chief Commercial Officer
Elemica recently added Matt McAluney as its chief commercial officer (CCO). In his new role, McAluney will lead his team with best practices and processes to continue growing revenues for the company. With over 20 years of sales and executive leadership experience, McAluney will build programs focused on increasing value for clients and help his team maximize success against performance goals.
Previously, McAluney was CEO and senior vice president of sales and services for ID Analytics, where he led all customer-facing and revenue-generating functions.
Omnitracs appoints Paul Kirkpatrick as Chief Legal Officer
Omnitracs announced the appointment of Paul Kirkpatrick as chief legal officer. In this role, Kirkpatrick will lead the Omnitracs legal organization and provide strategic advice to the executive leadership team. He will oversee initiatives including mergers and acquisitions, securities and compliance, intellectual property and other corporate matters.
Prior to joining Omnitracs, Kirkpatrick served as Vice President, General Counsel and Corporate Secretary for Commercial Metals Company, where he was responsible for overseeing global legal functions for the NYSE listed, Fortune 500 company.
MATRIXX Software Attracts Telco Veterans, Appoints Five Strategic Advisors
MATRIXX Software revealed the appointment of five strategic advisors with deep experience in building high-growth telecom technology companies. These industry veterans will help MATRIXX develop strategies to further expand in powering 5G deployments for telecom operators worldwide.
Hassan Ahmed is the founder, former CEO and chairman of Affirmed Networks, recently acquired by Microsoft. Prior to Affirmed, Hassan served as Chairman and CEO of Sonus Networks. Daniel Collins is the co-founder and CTO of Jasper Technologies and former CTO of Cisco IoT Business Unit after Cisco acquired Jasper in 2016 for $1.4B. Daniel. He is an experienced leader and author in the telecommunications space.
Heinz Herren also joins and is former CTO, CIO and current executive board member of Swisscom. Heinz has also lent his expertise to many well-known companies by participating on their board of directors or investment committees, including Cablex Ltd, Swisscom Broadcast, Park Innovaare Ltd., Swiss Innovation, tiko Energy Solutions, and Credit Suisse. Cliff Johnson also comes on the board, and is former senior vice president of Jasper Technologies and vice president global iot service operations at Cisco after Jasper was acquired in 2016.
Lastly, Macario Namie enters and is currently chief marketing officer at ASAPP. Previously Macario was head of Strategy for the Internet of Things business unit at Cisco and CMO and vice president of strategy for Jasper Technologies. A Silicon Valley veteran with significant startup experience, Macario has also held senior leadership positions at Webex, ePeople, and Lycos.
Companies in this article