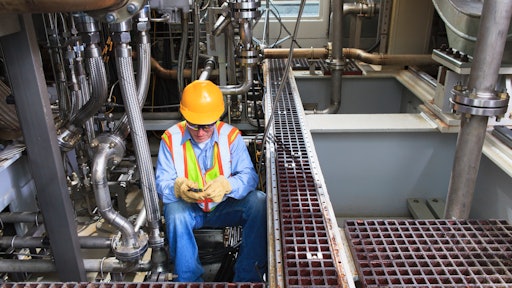 In a world where engineers, scientists and other knowledge workers spend about 40 percent of their time searching for the information that they need to solve problems and develop solutions, solving problems and driving innovation become a delicate balance between time and resources. Drilling down even deeper, the same knowledge workers consult 13 or more unique data sources on any given project, and usually wind up spending anywhere from 30-40 minutes locating a single document.
Compound these challenges across an enterprise—where hundreds or thousands of engineers must locate information scattered across business units, geographies, directories and systems—and the inefficiencies start to add up pretty quickly. For companies in the manufacturing and design space, for example, whose value is rooted in their ability to "create stuff," the costs associated with rework, waste and repeating past mistakes can be substantial.
In this article, we'll explore three particularly challenging areas for manufacturers and show how companies are successfully conquering these issues, accelerating innovation and optimizing their service efficiency in unprecedented ways.
Improving the Repair, Maintenance and Service Process
Service organizations struggle to achieve targeted customer satisfaction rates or key performance indicators (KPIs). They are challenged to increase operational efficiency with existing resources, continue delivering service levels in light of reduced resources, or even drive service business and revenue growth. In fact, studies show that 70 percent to 90 percent of the total lifetime cost of heavy equipment is spent in maintenance and repair.
In the U.S. alone, companies lose over $53 billion annually on unnecessary repeat visits from field service technicians, resulting in significant downtime. One major airline learned this the hard way recently when it realized that it was experiencing repeated rework because maintenance engineers couldn't find information quickly, nor could they align "fixes" across teams. And because knowledge workers couldn't find the information they needed quickly enough, the airline was reporting up to 75 hours of downtime in certain instances.
The problem is that a plane sitting on the tarmac or in the hangar—waiting to be repaired—costs airlines a lot of money. For them, repair, maintenance and service are mission-critical needs that can't be left to chance. To address this issue, most airlines collect hundreds of different service manuals, operational documents and other materials from airplane manufacturers like Boeing or Airbus.
Then, the airlines have to keep that equipment operational, or risk racking up steep "downtime" costs. In this particular instance, for example, a plane sitting at the gate for over an hour equated to up to and beyond $100,000 in lost revenues. And, if the plane has to be pushed out of service, that bill rises to several hundred thousand dollars. Put simply, ground time is a bad thing. To avoid these six-figure losses, the airline has to be able to turn around a piece of equipment quickly and keep it in-flight for as many hours as possible.
That goal can only be achieved when engineers and technicians have the right information in the right place and at the right time. The same rules apply for any company that's operating equipment—be it an oil rig, a highway construction firm, or a similar business—and that needs to keep equipment uptime at a maximum level. Engineers must be able to find answers to problems quickly, and then they need to log those answers in a system that allows them—and their colleagues across the globe—to reuse that knowledge over and over again (versus starting from scratch every time).
"We know we already solved this problem, but we can't seem to find the solution," was a familiar complaint we were hearing from the large airline that we worked with. Fast-forward to today and that same company has centralized its service and maintenance functions to the point where engineers have the information that they need right at their fingertips, and where 75-hour airplane downtimes are no longer an issue.
Innovating and Validating
A recent Accenture study found that 93 percent of executives believe their company's long-term success is tied to its ability to innovate and out-perform the competition, yet a full 82 percent of executives do not believe that their company's innovation efforts are delivering on their promises. That's likely because those efforts lack clear structure, definitions and goals—all of which work together to support any organization's innovation efforts. Ignore these realities and it won't be long before your organization starts spending too much money on late-stage product changes and losing dollars in missed market opportunities and canceled projects.
With over 1,000 new product development engineers, one innovation medical solutions provider knew it could no longer afford to "shoot from the hip" when it came to innovation and validation. That's because increases in productivity have a tangible impact on the bottom and top line for the company's cardiovascular division.
By consolidating its volumes of internal and external information, including industry standards, patents and journals—plus corporate knowledge scattered across shared drives and enterprise systems—on a single, accessible platform, the company has increased its R&D team's productivity by 30 percent. And, within one year, the same platform helped to generate 15 percent of all of the patents filed by one specific division.
In another example, a global snack food powerhouse strengthened its competitive advantage and grew its market share in emerging markets by enhancing global collaboration, expediting decision-making, and increasing operational efficiencies across its R&D team. Today, 1,100 scientists using the knowledge platform have reduced routine patent searching down from two weeks to just one-half of a day. The organization indexed over 230 globally distributed knowledge bases in five languages within the first six months of using the platform. "We're starting to see faster innovation and intelligent decision-making," one scientist noted, "thus reducing our time to market."
These are just two examples of how innovation and validation can be supported by a knowledge platform where all critical information can be aggregated, shared and disseminated on demand. As companies strive to get their products to market faster than ever while also getting a leg up on their competitors, they need to know that they're bringing the right products to market. This is the name of the game across most industries, where companies literally live and die on their ability to innovate.
Winning More Business
Every year, companies spend thousands of man-hours responding to complex requests for proposals (RFPs). It's a resource-intensive, manual and repetitive undertaking that can translate into high-dollar mistakes when not approached properly. Across industries, companies have a significant and urgent need to improve this workflow as it impacts many key business objectives.
For most firms, winning new business is certainly an obvious outcome related to the ability to respond quickly, effectively and completely to an RFP. However, creating well-crafted proposals is equally as important, and can lead to low-risk projects or programs. Put simply, effective proposals are the very basis of projects and programs that can meet requirements, while maintaining schedule, budget and scope.
The problem is that an improperly developed proposal can cost companies millions of dollars and result in hefty penalties and damage to a company's reputation in the marketplace. Using a knowledge platform, companies can effectively leverage past data to drive more effective proposals and avoid reinventing the wheel. This, in turn, helps them gain advantages when it's time to tackle new RFPs and projects.
One international construction firm that wanted to expand its business into new areas knew that its existing strategies for winning new business just weren't cutting it anymore. The company also wanted to strengthen its project driving power, make more effective use of past experience and documents, and accelerate its use of advanced technologies like the Internet of Things (IoT).
Currently in phase one deployment of its new knowledge platform, the company manages three or four multibillion-dollar construction projects per year for clients like Shell and Chevron. As such, it has to be able to respond to RFPs in order to win business. Just one project that goes off scope or off budget can wind up eating into the construction firm's profit margins.
The problem is that when you submit a bid, you're promising your customer that you're going to run the project a certain way, within a certain time frame, and in exchange for a specific budget. If the bid isn't written accurately, and if it isn't based on current, accurate information, then things can get risky pretty quickly for this large construction firm.
Using a centralized platform and "one version of the truth," the contractor can now review past projects, hear from subject matter experts, ferret out the lessons learned, and tap into the kind of tribal knowledge that was either stored in disparate systems or in its employees' heads. This has helped the company gain extreme efficiencies across many different facets of its business while also enabling a more confident bid response process.
Now, I visit a lot of companies during the course of a year, and not many of them aren't facing extreme knowledge management problems. Whether they are remedying an operational failure or machine malfunction or strategizing the next generation of products for new markets, the process of effective decision-making should begin with a thorough definition and analysis of the current situation or problem-space. And, it should be supported by a robust technology platform that offers a vehicle for ideation and creative problem solving; brings focus and clarity to problem definition and analysis; stimulates idea generation; and helps evaluate, validate, and prioritize solutions.